Dominical – A Surfer's Paradise
Dominical is an ocean front town located in the province of Puntarenas in Costa Rica, south to Quepos. It is renowned for its huge, challenging waves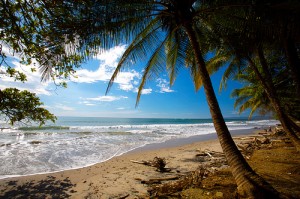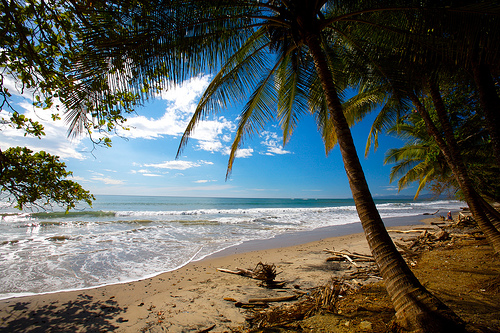 that lure surfers from all over the world. The town used to be a small fishing village but in the last few years, it has become a popular tourist destination. Along with surfing, Dominical is noted for its stunning white sand beaches, scenic greenery on the backdrop, and various activities. The climate stays perfect throughout the year with nice sunny days and cool night. Vacationers, especially backpackers, prefer to sleep on the beach under the starry night cooled by the oceanic breeze. Still, there are many budget friendly to luxurious accommodations here. Dominical has various restaurants, diners, sodas and bars who serve all sorts of cuisines. On your tropical holiday, you should try the famous local seafood which is a part of every menu. Call it a surfer's heaven, a nature lover's sanctuary or a vacationer's respite; in Dominical anyone can have a satisfying holiday experience.
Activities in Dominical – Surfing, Kayaking, Sailing and Sportfishing
Dominical has the most beautiful shoreline. For vacationers, the shores and beaches offer a plethora of fun activities. If you are not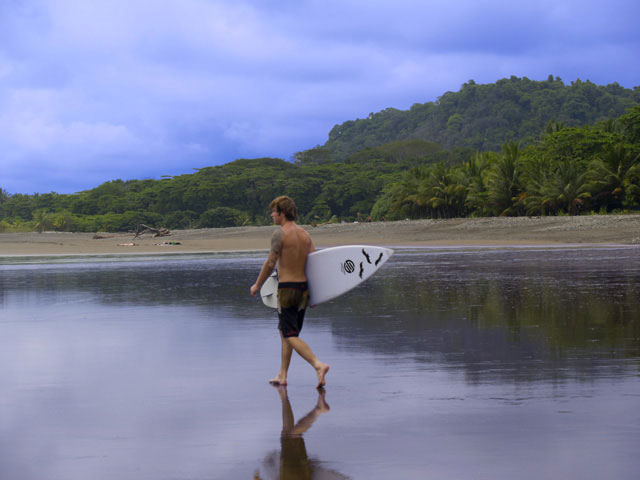 interested in any sports, just take a stroll or sunbathe to gain a fine tan. For outdoorsy people who love sports and nature, Dominical has good news. Surfers have a chance to brave the waves that can reach the height of up to 10 feet! Keep in mind that surfing in Dominical is only suitable for experienced surfers. Although, swimming is very difficult due to high currents and rip tides, other aquatic sports like sea kayaking, snorkeling, and a bit of scuba diving are possible. The water is flourishing with fabulous marine creatures and snorkeling and diving are a great way to observe the tropical underwater animals like giant manta rays, porpoises, white tip reef sharks, dolphins, whales, sea turtles and hundreds of fishes in a midst of coral reef, rock formation and marine plants. On the northwestern side of Dominical, the gorgeous Savegre River is flowing between the mountains. The river is surrounded by beauteous vistas and has several swimming holes. For a more adrenaline pumping activity like rafting, the Naranjo River is ideal! The river flows from the mountains and then drops through the ravines in the jungles. Land activities include forest canopy tours and zip lining at Hacienda Baru which is located a short drive away from Dominical. Enjoy the scenic beauty of the beach town by taking a ride on a horse! Horseback riding is a fun experience. For first timers, it may look a little scary but the rush in unforgettable. Horseback riding tours take you through beaches, shorelines, jungle trails, to the waterfalls and rivers! Talking of waterfalls, there three of them in Dominical offering activities like swimming, floating and snorkeling. Dominical is a famous platform for recreational fishing in Costa Rica. Catch and release bill-fishing, fly fishing, sportfishing, particularly during the months of December and June, are very popular. There are numerous charters and companies that have their own boats, captains and a trained staff. Enjoy spectacular inshore and offshore fishing for marlin, sailfish, tuna, wahoo, roosterfish, snook, snapper, sea bass and dorado!
Dominical – A Surfer's Paradise