Jaco Tours and Sportfishing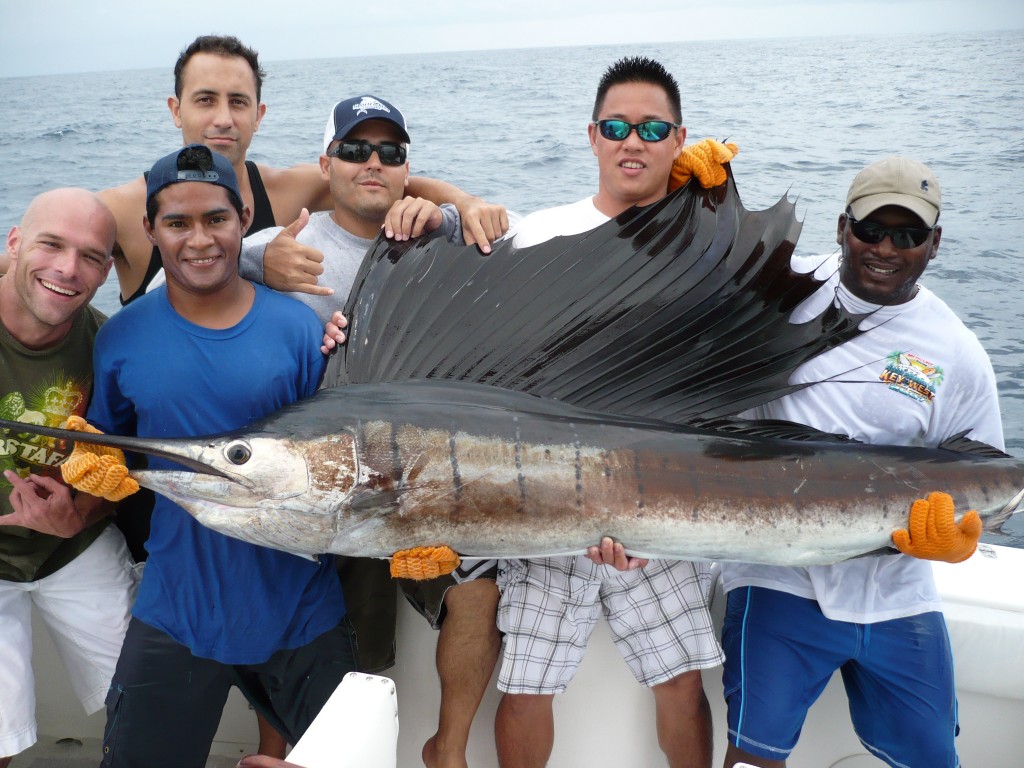 Jaco Tours and Sportfishing is a tour operator located in Jaco Beach, Costa Rica. They company arranges excursions in various sportfishing destinations of Costa Rica including Los Suenos. Jaco Tours and Sportfishing has been in the business since past eight years with a vast knowledge on the major fishing spots, dive and snorkeling points, and best places for other activities and sightseeing trips like canopy tours, zip lining, kayaking, white water rafting, horseback riding, and crocodile watching.Jaco Tours not only organizes wonderful trips, but they also help with the queries, transportation, car rentals and accommodation arrangement. The staff is bilingual, fully trained, licensed with plenty of experience in tourism and fishing. The company owns a fleet of first class boats which are equipped with latest electronics, VHF radios, first aid kid and life jackets. The Pacific Ocean encircling Costa Rica has an intense ecosystem with a variety of fish species, particularly large game fish, like mackerel, marlin, sailfish, tuna, mahi-mahi, wahoo, red snapper, dorado, snappers, roosterfish and many more. Jaco Tours and Sportfishing utilizes the opportunity by a delivering a perfect blue water fishing cruise for their clients.
Offshore and Inshore Fishing with Jaco Tours and Sportfishing
Few kilometers north to the Nicoya Peninsula, hundreds of different marine creatures are found in the azure ocean. Besides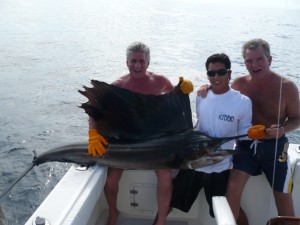 sportfishing, one can have a fine time observing sea turtle, whales, manta rays, dolphins, sharks and many other aquatic species. During offshore fishing, you will come across blue, black and striped Marlin, Sailfish, Mahi Mahi, Yellow Fin and Big Eye Tuna, Wahoo and lots of more. The popular species for inshore fishing are Roosterfish, Cubera (dog toothed fish), Snapper, and Snook. Both full day and half day charters are available. The tours can be tailored according to the customer's demands.
Other Tours
The Aerial Tram
The Aerial Tram offers a fantastic chance to fly above the treetops. It provides a perfect opportunity to experience the panoramic views of tropical jungle, its beautiful wildlife, and a 40 ft tall waterfall in a different outlook within 2.5 hours. The rates are $60 per person.
A Trip to Arenal Volcano
It includes a full day guided tour to an active Arenal Volcano which is 1,635 high and its outstanding surroundings like intense jungles, whimsical villages and the imposing gathering of Tilaran Mountains. The 24 hour long trip is definitely worth a try.
A Visit to Tortuga Island
For just $120 per person, enjoy 11 hours of Tortuga Island. The secluded isle is known for its pristine whit sand beaches, crystal clear water, swimming and snorkeling opportunities, and a delicious meal at Calyso's. The visit to Tortuga Island is everything you have dreamed of!
Monteverde Tour
Monteverde is a major spot for ecotourism. On this trip, you will experience suspended bridges, sky-walks, canopy tours and lots of more thrilling activities for just $125 per person.
Crocodile Adventure
The 3 hours long trip will take you to Tarcoles River by a boat to have an amazing time observing crocodiles up to 4 meters in length. You will also catch sights of various brightly colored tropical birds and iguanas. The rates are $55 per person. Don't forget to bring your camera to capture the awesome moments with crocodiles.
Contact Jaco Tours and Sportfishing
Location: In down town Central Jaco Beach, Jaco, Costa Rica
Website: http://jacotoursportfishing.com/
Phone Number: (506)-8838-34-55 & (506) 70426316
Skype: jose.jacotoursportfishing
Email: info@jacotoursportfishing.com
Jaco Tours and Sportfishing