Playas del Coco in Costa Rica
Playas del Coco
Playas del Coco is a white sand beach amidst the rocky headlands. It is one of the oldest beaches in Guanacaste Province of the


Nicoya Peninsula in Costa Rica. Recently, it has become a holiday hotspot among the foreigners and locals alike.The beach is about 35 kilometers west of Liberia, the capital of Guanacaste, which makes it easily accessible. Along with its beautiful sightseeing areas, Playas del Coco has an outstanding biological diversity and many sports options. Among travelers, snorkeling, scuba diving, sportfishing, surfing, wildlife watching, horseback riding, golf, tennis, sea kayaking, hiking, zip lines, jet skiing, and rafting are extremely popular. The weather is perfect all year round with the right amount of sunshine and rain so travelers can visit any time they want.
A Perfect Respite in Playas del Coco
The water surrounding Playas del Coco has a bluish grey shade to it unlike other parts of Guanacaste which have a turquoise tint. The beach town has a frank and relaxed ambiance with frequent festivals held now and then. As soon as the rainy season ends, the city becomes flooded with travelers. Although you won't find many secluded and private places in Playa del Coco, its friendly and amicable vibe will keep you in high spirits. You can have a great time socializing and entertaining yourself with new activities. The nightlife in the city is quite enthralling with plenty of night clubs, casinos, bars and even discos. Try out scuba diving or ocean kayaking for an adrenaline rushing time or simply sail out on a boat and catch a few fishes. In Coco, tourists will be pleased to find a number of excellent restaurants and both luxury and affordable accommodations. Santa Rosa National Park, Quepos, Manuel Antonio, Tamaridno, Arenal and Rincon de la Vieja National Park are situated a short drive away. Marino Las Baulas National Park is also located nearby the town. The nature reserve is breathtakingly beautiful and biologically diverse. If you travel to Playas del Coco, do not miss the opportunity to visit the park. It has a large population of leather-back, pacific green and hawks-bill turtles.
Water Sports in Playas del Coco
Jump aboard on a banana boat and have a perfect afternoon in the oceanic breeze and waves. Banana boats trips can be booked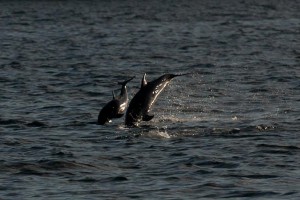 through any hotel in Playas del Coco and can take up to 10 people at a time. Fall, splash, play and have absolute fun. For a relaxed and calm trip, sailing is the best option. Sailing tours are chartered daily through various authentic tour companies. They have their own boats, and also offer snorkeling and sportfishing activities. Keep your eyes open for dolphins and whales! Parasailing is a thrilling experience. With the help of speedboat and a parachute, fly through the air and water and observe the Pacific in a unique way. Snorkeling and scuba diving with a PADI associated dive shop in the tropical water of the Pacific are completely amazing. The underwater adventure is mesmerizing and unforgettable. Canoeing, river boating and sunset tours are also available. Sportfishing is very popular in Playas del Coco. Spend a whole day, an afternoon or just a couple of hours; your sportfishing adventure will be productive and fun. In Playas del Coco, roosterfish, sailfish, marlin and tuna are found in abundance all year round.
Reasons To Love Playas del Coco