Quepos Fishing Charters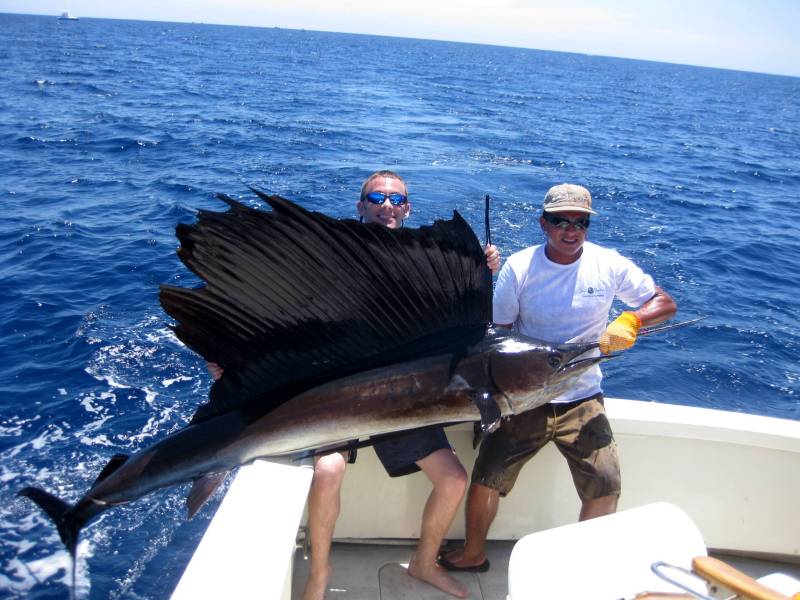 Quepos Fishing Charters is a sportfishing company located in Quepos, Costa Rica. The charter has been in the business since past 11 years and has established itself as one of the top sportfishing companies of Costa Rica. They provide the most professional, secure and productive services to their clients and cover the best fishing platforms. The crew and anglers of Quepos Fishing Charters are experts when it comes to blue water fishing in Costa Rican water. They organize trips to popular fishing destinations such as to Los Suenos, on the northern side of Tamarindo, Flamingo Bay, and in Quepos as well. Chase a variety of fishes like striped, black and blue Marlins, Dorado, Mahi Mahi, Sailfish, Snappers, Yellowfin Tuna, Wahoo and many others which are usually found in abundance throughout the year. For a big game of sportfishing, offshore fishing is a good option as it offers more time and range. Inshore fishing is carried out few miles from the shore and offers a great chance to catch the most special inshore species, Roosterfish!
Quepos Fishing Charters leaves for offshore sportfishing venture at 7 a.m. The boat usually runs between 12 to 25 miles offshore and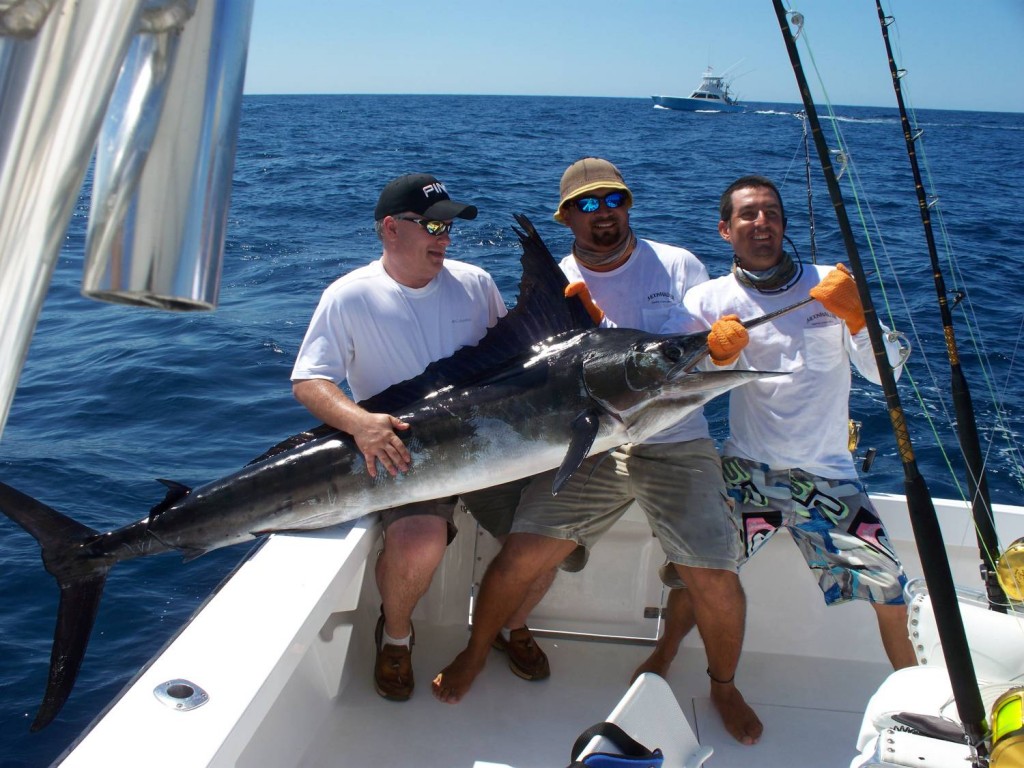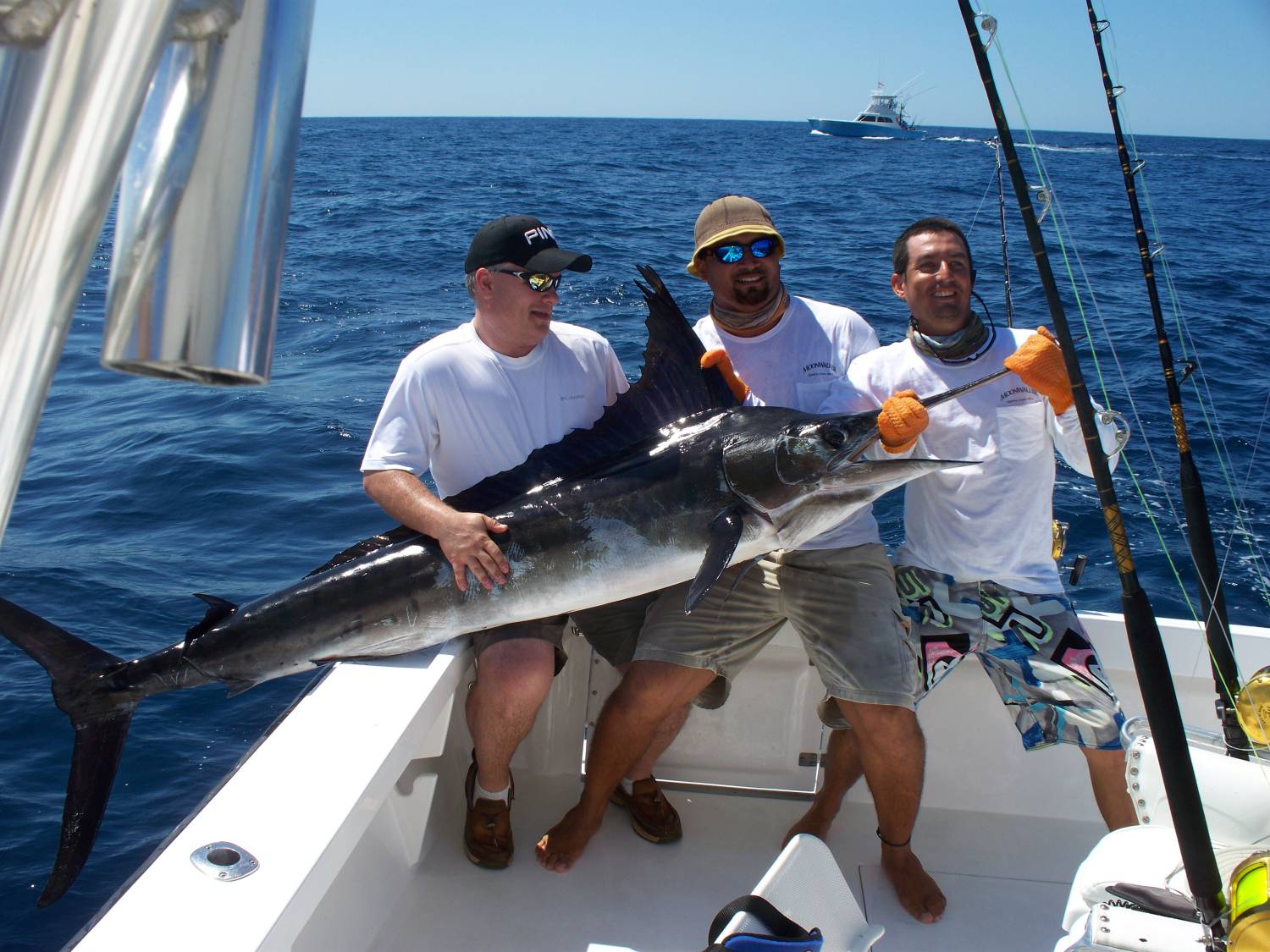 sometimes even 31 miles off the shore. The trip includes snacks, drinks, cold beers and fresh fruits. While on your way to the fishing ground you will come across sea turtles, whales, dolphins, giant manta rays and plenty of other aquatic creatures. The ride through the Manuel Antonio azure water is a scenic and refreshing one. Inshore fishing is practice a few minutes ride away from the port. Quepos Fishing Charters is proud to support Offshore World Championship in which hundreds of sportfishing enthusiasts from all over the world take part. Due to its dense marine ecosystem, Quepos is mostly chosen as the fishing destination.
Quepos Fishing Charters Packages
Catch of a Lifetime Anglers Package
This package offers each and everything for a unique, productive and fun fishing experience. The crew will help you find the prime spot where there are lots of fishes and will teach you to catch them with ease. The water surrounding Quepos is flourishing with different kinds of fishes and it is an amazing experience to encounter them. The package offers both offshore and inshore fishing which are equally awesome. It also includes four nights accommodation in 2 rooms at the Hotel La Sirena in Quepos with complimentary breakfast. The beautiful Marina Pez Vela, restaurants and shops are located nearby. The package provides two days of superb fishing and a day more for other optional activities. In offshore fishing, you will try to catch Marlin, Pacific Sailfish, Wahoo, Dorado and Tuna, and in inshore fishing, you will put a great fight with Roosterfish, and other snapper, Mackerel, Jacks or snook. The rates are $2500.00 during Low Season, $2900.00 during High Season, and $2750.00 during Holiday Season. The charges for extra fishing day are $800 for inshore and $950 for offshore.
The Deluxe Package
The deluxe package combines the Catch of a Lifetime fishing package with a stay at the luxurious hotel! The rates are; $5580.00 for Low Season and $6780.00 for High Season.
Contact Quepos Fishing Charters
Location: Quepos, Costa Rica
Website: http://www.queposfishing.com/
Phone Number: (506) 2777-2025
Email: info@queposfishing.com
Quepos Fishing Charters