Scuba Diving in Bat Islands (Islas Murciélago)
Scuba Diving in Bat Islands (Islas Murciélago)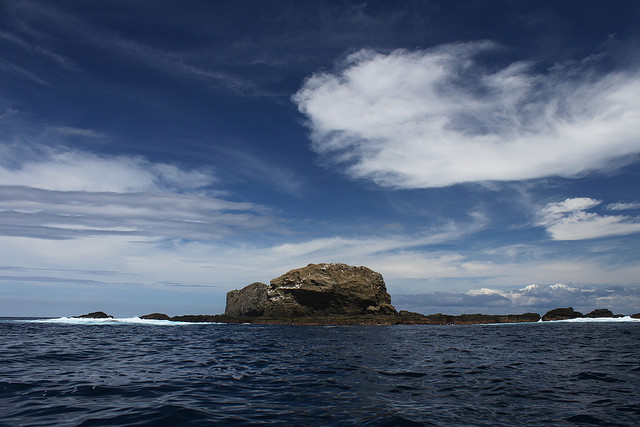 Islas Murciélago, or Bat Islands in English, is a chain of small rocky islets located in Costa Rica in the Pacific Ocean just west to Isla Colorado. It is considered to be the part of the province, Guanacaste. The area is under protection by Santa Rosa National Park. The island has a diverse wildlife, especially marine life, and great diving spots. In the last few years, Bat Islands has become a popular destination for tourism and divers. The isle is a little wonderland with numerous aquatic and terrestrial activities. Even if you are not into sports, Bat Islands' spectacular natural panoramas of ocean and tropical greenery will surely attract you. The secluded island is unspoiled, scenic with a vast blue ocean surrounding it. Perfect for sporty vacations, romantic retreats, family holidays and all kinds of getaways, Bat Islands is a safe haven for those in desperate need of a holiday.
What is Special about Bat Islands?
When you hear someone mention Costa Rica, you immediately think of tropical rain forests, wildlife, interesting volcanoes, stunning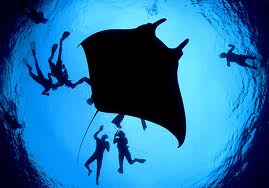 white sand beaches and lots of water sports. Scuba diving and snorkeling are the most popular sports all over the world and many people travel all the way to Costa Rica for a unique scuba diving experience. The Bat Islands is about 30 miles off the coast in the Pacific Ocean. Get started with your diving adventure by sailing to the gorgeous dive site. During the short cruise, you will enjoy sublime views of the ocean and will come across some of the sea creatures if you are lucky. Sea turtles, whales, sharks, dolphins and a variety of other interesting sea creatures are often encountered. The water in Bat Islands is nutrient rich and has many marine animals coexisting together that usually don't. The ocean has a constant temperature throughout the year. The water visibility has a wide range of 20 to 100 feet depending upon the tides and currents. The Bat Islands is a short distance away from Santa Rosa National Park. The nature reserve has played an important role in the history, geology and ecology of the country. There are historical monuments, museums, hacienda buildings, an intense wildlife and a very large population of sea turtles! Whenever you visit the Bat Islands, don't miss the opportunity to check out Santa Rosa! There is another cluster of rocky islets nearby the Bat Islands called Catalina Island. They are often referred to as Cats and Bats.
Your diving experience in the Bat Islands will never be disappointing. You will observe a plethora of tropical fishes and lots of other organisms. Most common fish species are snappers, eagle, tuna, roosterfish, marlin, ladyfish, jacks, snapper, spade fish, and grunts. Manta rays of different kinds, white reef shark, bull sharks, whales, dolphins, octopus, leather back sea turtles, and smaller creatures like eels, star fish and sea horses are also encountered. Keep in mind that this dive site is not suitable for a new diver. If you wish to scuba dive here, try out in other areas first. The Bat Islands guarantees a superb underwater adventure! Don't forget to bring your waterproof camera!
Scuba Diving in Bat Islands