Scuba Diving in Costa Rica
Scuba diving in Costa Rica is an unparalleled experience.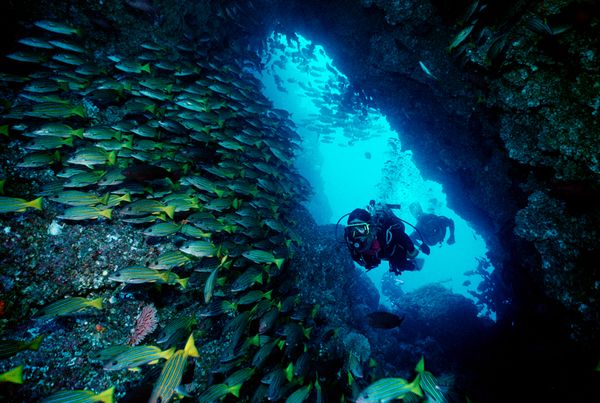 The Pacific and Caribbean shores of Costa Rica are known to have a high biological diversity. With a variegated marine life, scuba diving has become a favorite water sport among both tourists and locals. The water is warm and shallow with an excellent range of visibility during the dry season. In the wet season, there is a heavy rainfall which results in poor water clarity. Costa Rica is a tropical country located close by the equator which means the ocean is subjected to various micro climates. Furthermore, there are numerous plankton blooms and other tiny organisms which make a good food for other bigger species and so on. The ocean is full of reef, corals, rock formations and caves that help to support an immense Eco diversity. The end result is plenty of marine creatures. There are many spots for scuba diving in Costa Rica. If you are not sure where to go, you can ask for advice from various dive school and shops located on several beaches. On your tropical respite, don't forget to visit the underwater world to witness the extreme awesomeness!
Where to Scuba Dive in Costa Rica
The northern region of the country features the best diving spots. Playas del Ocotal, Cocos Island and Playa Flamingo are very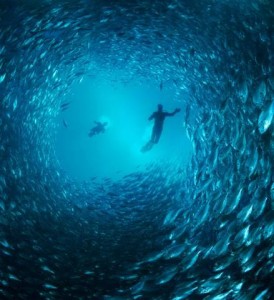 popular. One of the many charters can arrange a dive tour for you at a very reasonable rate. Once in the ocean, enjoy the superb sights of giant manta rays, moray eels, white tip reef shark, dolphins, sea turtles, huge schools of deep sea and tropical fish, and if you are lucky you may catch a glance of a humpback whale, especially during the migratory season. Isla del Cano, which is located on the southwestern shoreline of Costa Rica, is an internationally recognized dive and snorkel point. Other great dive points are Bat Islands, Catalina Islands, Bahia Heredura and Drake Bay. On the Caribbean border, Puerto Limón, Puerto Viejo, Manzanillo and Cahuita are well known for scuba diving.
The Caribbean Coast
The Southern Caribbean features a vast oceanic platform with a large amount of brilliant living coral and superb diving points. Cahuita, Puerto Viejo, Puerto Limon, Punta Uva, and Manzanillo offer a perfect chance to explore the underwater world of the Caribbean. Who knows, you may find a hidden treasure there.
The Pacific Coast
The northern Pacific has Cocos Island, Bat Islands, Catalina Islands and Playa Ocotal. They have the most amazing diving and snorkeling points! Besides observing hundreds of ocean spices, enjoy the shipwrecks, shark's caves, and several impressive tropical aspects of the ocean on your dive trip. Although the conditions are okay throughout the year, it is to dive from May to December! The Central Pacific boasts a diverse marine wildlife, corals, and impressive volcanic formations. Isla del Cano and Manuel Antonio are the best places to scuba dive. On the Southern Pacific, Osa Peninsula and Cano's Island are located where you can witness white tip reef sharks, stingrays, morays, sea turtles and jacks very easily as compared to other sites.
Scuba Diving in Costa Rica