Snook in Costa Rica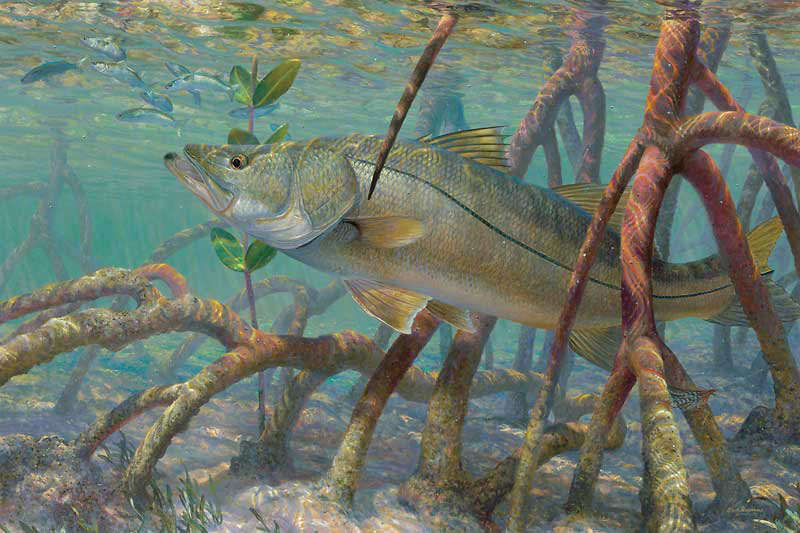 The snook (Centropomus undecimalis) is a salt water fish that belongs to the family Centropomidae of the order Perciformes. In Costa Rica, snook is commonly found in the shallow coastal waters of Pacific Ocean and Caribbean Sea as well as in lagoons, estuaries and river mouths. Snook is a trophy sporting fish well known for its impressive fights and large size. It is also recognized as a delicious meal!
Description
It has a dull gray colored body with black lateral lines, a large lower jaw, yellow colored fins and pelvic. . A snook normally grows up to the length of 4.6 feet and can weigh about 24 kilograms.
Dietary Habits of a Snook
Snook is a carnivorous species. It feeds upon small reef fishes and crustaceans like shrimps and crabs.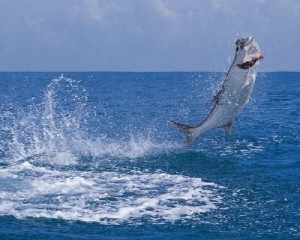 Snook – Where and When to Find in Costa Rica
Snook dwells in inshore, shallow water up to the depth of 66 feet. They are also seen in fresh water. Osa Peninsula, Savegre River, Quepos, Manuel Antonio and Cano Negro Reserve are few of the places where snooks are found in abundance. The peak season to catch them is from August to January when it is raining cats and dogs! 
Snook in Costa Rica
References
http://en.wikipedia.org/wiki/Common_snook
http://www.costa-rica-fishing.info/fish-identification/snook.html