Sportfishing in Peninsula Papagayo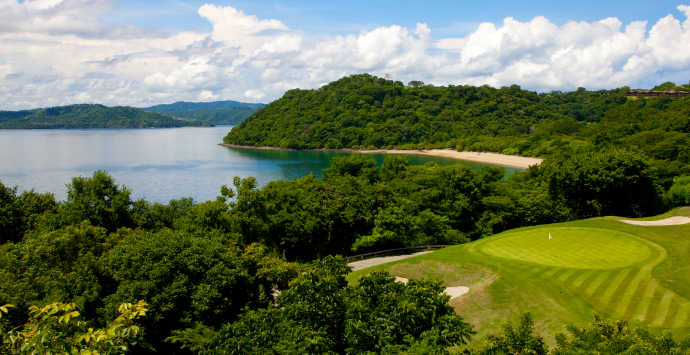 Peninsula Papagayo is picturesque beach town nestled in the northwest province of Guanacaste, in Costa Rica along the north Pacific Coast. The peninsula was originated from a volcanic activity and now extends into the Gulf of Papagayo. Papagayo is famous for its glittering white sand beaches, exuberant rain forests, and breathtakingly beautiful scenery. It is a perfect place for retreats and hideaways. Its secluded destination, tropical greenery and many luxurious accommodations, including the well known Four Seasons Resort, lures and enchants people from all over the world. Various celebrities like Brad Pitt, Angelina Jolie, Pink and Anne Hathaway have also visited the peninsula.
Unlike many other places, Papagayo has remained unspoiled and pristine. It is a tourist town, but not overdeveloped and crowded. Papagayo has over 400 species of animals and birds; some of them include howler monkeys, spider monkeys, squirrel monkeys, sloths, iguanas, and hundreds of brilliantly painted tropical birds. Marine wildlife is just as intense. Tourists, particularly nature and sportfishing enthusiasts, love the uniqueness and abundance of so many wild creatures. It is no surprise that Papagayo is increasingly becoming a popular tourist destination. Due to high rates of tourism, many luxury hotels and resorts have been established among the luscious jungles of the town. Besides Four Seasons Resort, there are various lavish vacation houses, villas, condos, and not to mention the first class luxury marina, Marina Papagayo! Peninsula Papagayo offers a wide range of sport opportunities and outdoorsy adventures. Some of the most popular activities are sportfishing, deep sea fishing, boat cursing, scuba diving, surfing, snorkeling, windsurfing, white water rafting, horseback riding, forest canopy tours, hiking, ocean kayaking, and much more! Moreover, there are some national parks, local villages, and interesting historic spots close by the town. Recently, several golf courses have been opened to the delight of many people. On your tropical vacation in Peninsula Papagayo, immerse yourself in the glorious natural wonders and have a relaxing respite.
Sportfishing and Other Water Sports in Papagayo Peninsula
Costa Rica is considered to be one of the world's best locations for sportfishing. On the north western coast, clear blue waters of Peninsula Papagayo and gulf of Papagayo proved to have highly productive fishing platforms and fisheries.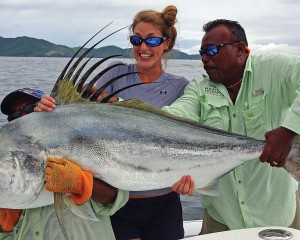 This is why it is no wonder Papagayo is said to be the most important and diverse fishing spots in Guanacaste. Deep sea fishing, sportfishing, catch and release, fly fishing, and many more types are daily practiced in Papagayo. There are numerous operators that organize fishing charters in Papagayo. Some of them even arrange an exclusive cruise and boat sailing on the guests' demands. Rich and flourishing with fish species, the waters surrounding the beach town is famous for amazing inshore and onshore species like snappers, dorado, mahi mahi, jacks, roosterfish, marlins, yellowfin tuna, and the most famous one, sailfish. Many of these fishes are found all year round. Sailing and cruising through the ocean is quite a splendid way to spend a day. Enjoy oceanic panoramas, fishing, snorkeling, sunset vistas and picnic on a cruise! Papagayo beckons to the adventure seekers from all around the world to try out the wonderful aquatic sports!
Sportfishing in Peninsula Papagayo