Tortuguero – The Land of Turtles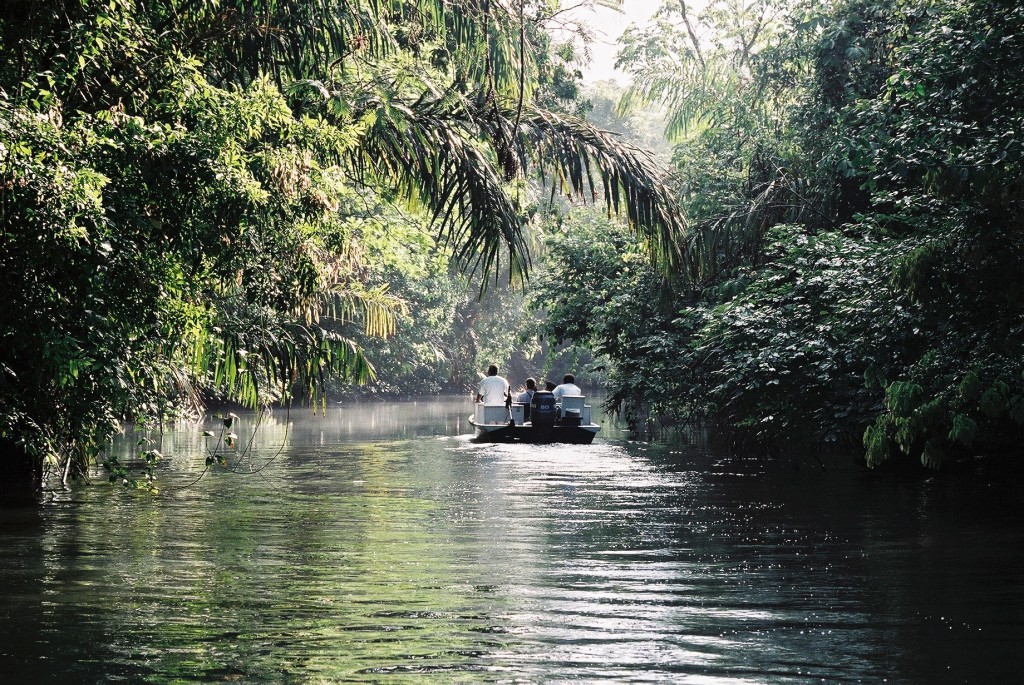 Tortuguero, the Land of Turtles, is a beautiful village on the northern Caribbean coast of Costa Rica in the Limon Province. The village is actually situated over a sand bar island which borders the Caribbean Sea and is separated from the shore by the River Tortuguero. The river is well known for its many navigable canals and waterways running through the jungles due to which it is often nicknamed as Central America's Amazon. Tortuguero's enchanting beauty and intense wildlife have caused it to become a very popular tourist destination. Network of canals, river, lagoons, pristine beaches, verdurous jungles, and dense ecosystem of Tortuguero National Park will remind nature enthusiasts of a heaven while its several sport opportunities will please many people. Tortuguero can be easily accessed through a boat or an aircraft. On your Costa Rican vacation, a visit to Tortuguero is a must which is, no doubt, quite a spectacular tropical isle.
Transportation
Tortuguero is accessible through a boat ride or an aircraft. Daily flights are available from Nature Air and Sana Airlines. The planes are small, seating 20 passengers at most and the flight lasts up to 25 minutes. Fares vary – ranging from $70 to $120 per person. Boat transportation is available in La Pavona port to the north and Moin to the south. It is better to arrange everything prior to your arrival. Many hotels and companies also provide transportation. Once you are in Tortuguera, you may still require a boat or a water taxi as most lodges are located outside the village. Please note that there are no cars in the isle.
Accommodations and Restaurants
There are various options for accommodation in Tortuguero as well as outside of it. Hotels and lodges located in other areas usually provide transportation so guests don't have to worry about the expenses and rides. Lodges within the village are mostly budget friendly, comfortable and provides convenient facilities. Restaurants in Tortuguero offer an array of meals including American, Italian, and of course, local specialties. A complete list of hotels and restaurants can be found at Tortuguerovillage.com.
Ecosystem
The weather of Tortuguero is mostly sunny and humid. The village is renowned for its vigorous vegetation and wildlife. The greenery of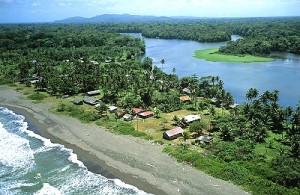 the village is not consistent and consists of swamps, lowlands, wet forests, multilayered evergreen forests, canopy trees, scrubs and volcanic hills. Wildlife is just as diverse. Nature enthusiasts will be delighted to find a flock of brightly colored birds like toucans, macaws, hawks, egrets, herons, kingfishers and a variety of parrots flying about. Animals like sloth, crocodiles, monkeys, iguanas, frogs and otters are also found in abundance. At last but the not the least, Tortuguero is famous for its sea turtles. People from all over the world visit the island to see the nests of leatherback sea turtles on the beaches. There are tour guides that even offer tourists to help in turtle hatching!
Activities and Sightseeing
Sportfishing 
Sportfishing is quite popular in the ocean and canals of Tortuguero. There are a number of companies that offer sportfishing charters in Tortuguero, and other nearby towns, Barra del Colorado and Parismina. Some of the accommodations even organize tours for guests. Some of them are Jungle Tarpon Lodge, Laguna Lodge, Rio Parismina Lodge and Tortuguero Sportfishing Charters. Travelers will be amazed to find how much they enjoy the deep sea fishing in the Caribbean.
Canal Tours 
Going on a Tortuguero Canal Tour is a great way to observe wildlife, nature, sportfish, and enjoy rides on large motor boats or better yet, on canoes.
Tortuguero National Park
Tortuguero National Park is a protected nature reserve located within the Tortuguero Conservation Area of the northeastern part of the Caribbean. Its secluded location, sublime scenery, wildlife diversity and many activities make it one of the most visited places in Costa Rica. From marine creatures to tropical birds, from sandy beaches to mangroves, the park has hundreds of things to offer. Activities like sea turtle tours, bird watching, hiking, canoeing, kayaking, hiking, nature walks, and zip lining are quite popular and entertaining.
Tortuguero – The Land of Turtles