Billfish Safaris and Sportfishing Charter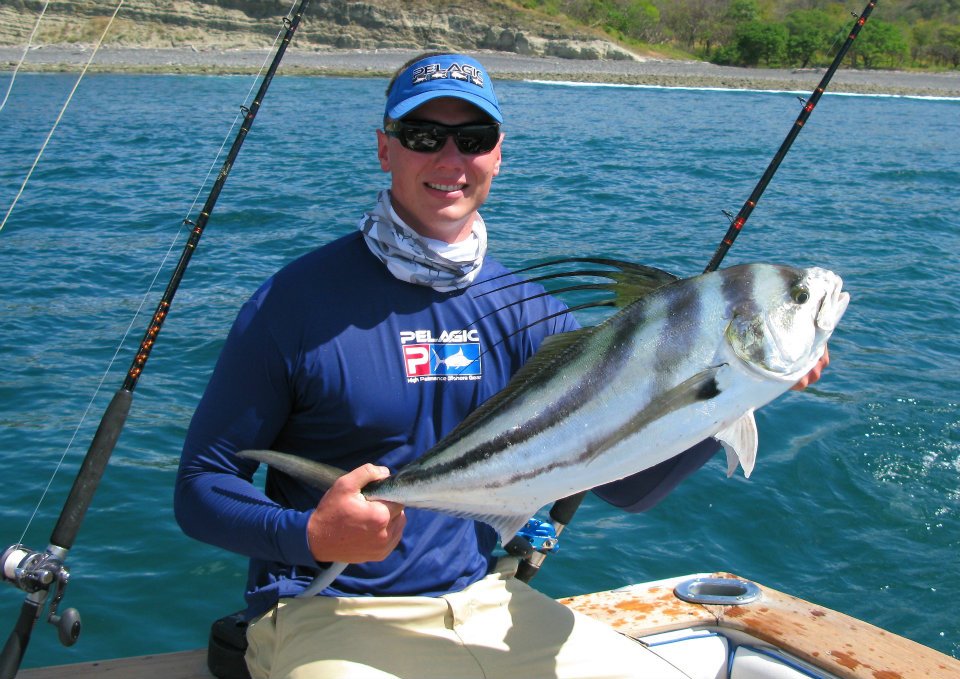 Billfish Safaris and Sportfishing Charter is a luxury sportfishing company based in an amazing marina of Costa Rica called Marina Papagayo. Billfish Safaris has become a leading charter among many sportfishing companies of Costa Rica. The crew of Billfish Charter is highly skilled and competent and aims to deliver a most professional service.Along with a productive blue water fishing tour, the company adds an enlivening feature so that their clients have a fantastic time. The company conducts trips out of Marina Papagayo in few of the most popular fishing grounds which are Guanacaste, Flamingo Bay and Playa Tamarindo. The northern Pacific region is a primal spot for fishing. During summer time, the water temperature rises up to 85 degrees and draws a large extent of aquatic creatures. Book yourselves a cruise with Billfish Safaris and learn to catch some spectacular fishes while enjoying the amenities provided by Marina Papagayo.
Guanacaste is a beautiful tropical town which attracts a spectrum of tourists all round the world. It offers a variety of recreational
sport opportunities, sightseeing options and has superb accommodations in a midst of verdurous lushness. Billfish Charter arranges seasoned tours to vigorous waters encompassing Guanacaste where customers can have a fine time pursuing different kinds of fish species like striped, black or blue Marlins, Mahi Mahi, Dorado, Yellowfin Tuna, Wahoo, Amber Jack, Sailfish, Snapper, Roosterfish and Billfish. Billfish Safaris and Sportfishing Charter has joined forces with the National Geographic Society to extend their research on billfish species and their behavior. It has also collaborated with the organization that works to protect the species. Catch and Release is largely practiced for billfish and other non-food species in which the fish is returned to the water after being caught.
Billfsh Safaris owns a fleet of six high-class, impeccable boats. The boats are maintained by a staff which has a First Aid certification, is bilingual, with a vast experience in Costa Rica waters. The charter complies with all safety precautions; utilized equipment approved by U.S Coast Guard and ensures a safe journey. GPS system, radios, and life jackets are also available. The boats are; Plautus a 42 Foot Gamefisherman Express which holds 11 IGFA-certified world records, Permit III a 31 Foot Gamefisherman, Zara a 47 foot Riviera Yacht and a 4 time top finisher in World Billfish Series Tournaments, Gulf Streams, a 26 foot boat which is perfect for half day charters, Southern Belle, a 32 Foot Custom-Built Deck Boat and the newest one, Fish Tale II which is a 35 Foot Cabo.
Sportfishing with Billfish Safaris
Half Day Charter: Half day trip begins early in the morning around 7:30 a.m. till 1 p.m. in the afternoon. The trip includes inshore fishing for Dorado, Roosterfish and other species. Bait & switch and live bait techniques are used. Due to limited time and range, species like billfish, sailfish and marlins are unlikely to be caught.
Full Day Charter: Full Day Trips are far more productive offering more opportunities to catch species like billfish, marlins, sailfish, wahoo and yellowfin tuna. Depending upon the weather, there are two types of trips, inshore and offshore. They take place about 10 to 40 miles from the harbor.
Contact Billfish Safaris and Sportfishing Charters
Location: Papagayo Marina | End of National Highway 253, Costa Rica
Website: http://www.billfishsafaris.com/
Phone Number: (011) 506-8-359-9739
Email: info@billfishsafaris.com
Facebook Page: https://www.facebook.com/BillfishSafaris
Billfish Safaris and Sportfishing Charter