Chaser Sportfishing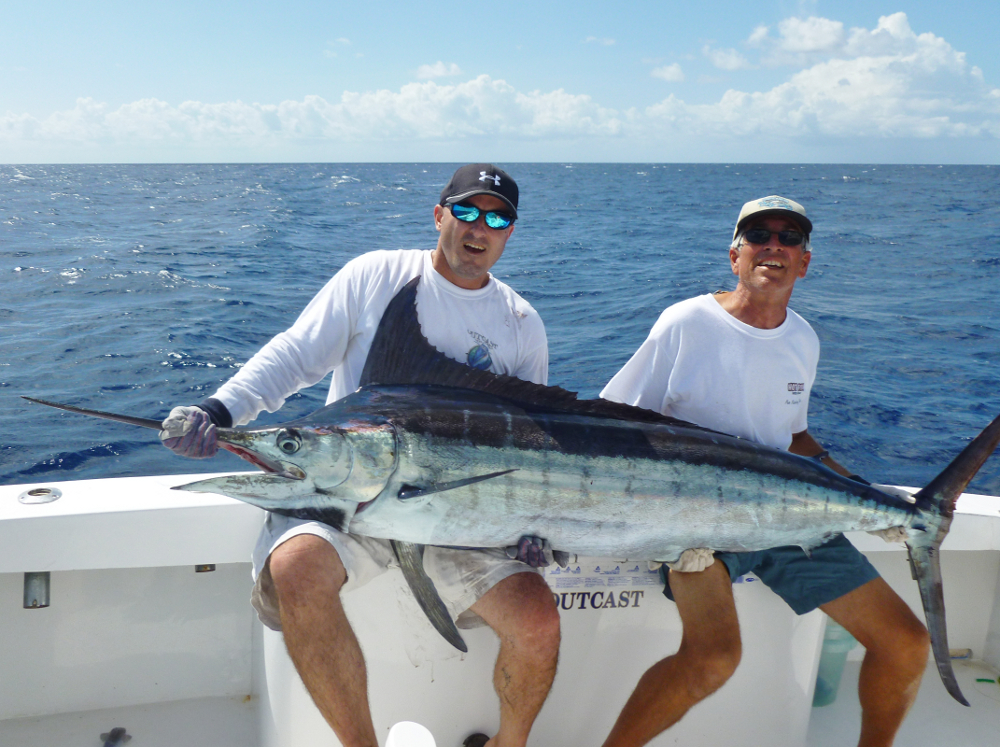 Located in a beautiful fishing town of Puntarenas Province called Quepos, Chaser Sportfishing is a first class sportfishing charter offering a great experience of recreational fishing in Costa Rica.
The Latin American country is a tropical gem. There are strings of magnificent mountains, a covey of dense rain forests, plenty of white sand beaches, picturesque shores, inland lakes, and a diverse wildlife. Whether you are with your family, friends or on a backpack vacation, Costa Rica has a lot to offer. Along with diving and snorkeling, sportfishing is one of the most popular activities in the Pacific. It won't be wrong to call Costa Rica a sanctuary for anglers. Chaser Sportfishing provides inshore and offshore fishing charters under the 'catch & release' policy for the preservation of the species. The company provides excellent personalized service and modifies packages according to the customer's demands. The packages can be targeted for any of the species like Sailfish, Marlin, Tuna, Red snapper, Cubera Snapper, Grouper, Snook, Dorado, Roosterfish, Jackfish and several more species found in Quepos throughout the year. Old or young, pro or a newbie, Chaser Sportfishing guarantees a secure, entertaining and fruitful fishing venture to their clients making the trip the highlight of their holiday.
Chaser Sportfishing is run by a retired businessman whose dream was to live in Costa Rica. He is a sportfishing enthusiast with 12 years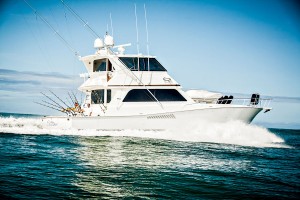 of fishing experience in Costa Rica and more than 27 years of experience in the Pacific such as in Kona, Hawaii, California, Cabo, San Lucas, Puerto Vallarta, Mexico and many other places. Now he manages Chaser Sportfishing and ensures that everything is being done properly. He has committed himself to develop a perfect fishing service that would live up to customer's expectations. The company's goal is that your sportfishing adventure with Chaser will be a dream come true. The charter operates in Quepos and Los Sueonos. They will organize the tours the minute you land in Liberia or San Jose. They own a personal fleet of US made high quality boats which are fully rigged, licensed, and inspected. All the boats are designed with comfort and safety in mind and are equipped with latest fishing electronics, safety equipment including EPIRB electronic locating devices, VHF radios, first aid kits and life jackets for everyone on board. They charter 4 boats in Quepos and one in Los Suenos. Moreover, all the customers are provided with a first rate fishing gear that enhances the chances of a successful tour.
Chaser Sportfishing Packages
Offshore Fishing
Offshore fishing is carried out 17 to 40 miles away from the shoreline and targets large game fish like sailfish, marlin, dorado, tuna, wahoo, and amber jack. The average number of game fishes to be caught is 5 to 25 a day. Both half and full day charters are available. Offshore trips begin at 7:30 a.m. till 4 in the afternoon while half day offshore fishing trips take place from 7:30 am to 12:00 p.m. Those who are late risers can also arrange a trip at 12:30 till 4! The package offers fishing tackler, baits, snacks, soft drinks, beers, water and fruits.
Inshore Fishing
Full day inshore lasts from 7:30 a.m. to 4:00 p.m. During the inshore fishing trips, you will target the biggest inshore species; the Roosterfish along with Red Snappers, Mackerel, Cubera with an average catch 2 to 10 fishes a day. Timings of half day charters are 7:30 a.m. to 12 or from 12:30 p.m. till 4. The trips include snacks, drinks, fruits and fishing tackle.
Contact Chaser Sportfishing
Location: Quepos, Costa Rica
Website: http://chasersportfishing.com/
Phone Number: 011-506-8710-2888 & 011-506-8890-1816
Chaser Sportfishing