Costa Rica Dreams Sportfishing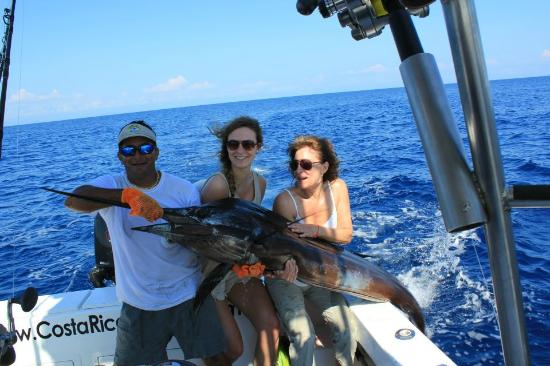 Costa Rica Dreams Sportfishing is a luxury sportfishing charter located at the dock of exclusive Los Suenos Resort and Marina in Herradura, Costa Rica. The vast azure ocean encircling Herradura is known to be one of the best destinations for fishing in Costa Rica and hence is also a home to various fine fisheries of Central America. Costa Rica Dreams is the only certified tour company in Los Suenos. Its location, deluxe environment and various animated opportunities make it the prime charter operation in Herradura. Its main office is just an hour long drive away from San Jose International Airport and in a small period of time, vacationers are at the fishing dock ready to begin their awesome tropical venture with Costa Rica Dreams. Whether it is a sportfishing enthusiast, a hardcore diver, a hiker or simply a sightseer, Costa Rica Dreams aims to deliver a splendid service to their clients in just a right amount of money.
Known to hold the 'secrets' of fishing in central Pacific water, staff members of Costa Rica Dreams are experts when it comes to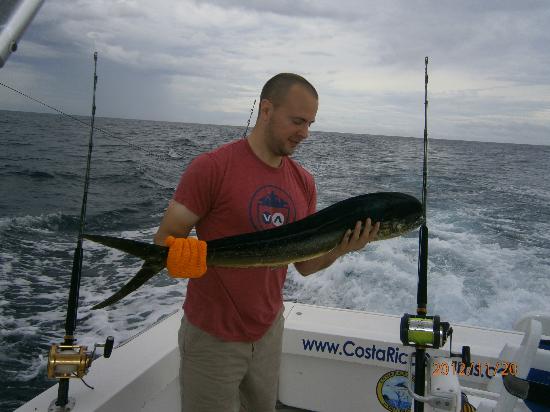 Tourists not only learn to catch a fish easily but at the same time they get to have the most enjoyable session of their tropical holiday. Captains and first mates make sure that tourists feel at ease and are not subjected to any discomfort. With their patience, cordiality and amazing experience, they instruct and demonstrate the clients about the fishing equipment, fishing seasons, feeding habits and the baits. You will be surprised how readily one can catch a fish if given a correct demonstration. The water runs quite calmly from the northwest to southeast as the mainland is not hit by the high winds. The calm water provides an excellent fishing ground. The dock is only an hour long away from the fishing ground so the venture is all about fishing and less travelling. The company has a fleet of six magnificent boats rigged with latest equipment and gear. Hatta Dreams, Wett Ryder, Dream Maker, Sweet Dreams, Dream II and Los Suenos can take you on a fishing trip of your lifetime. Hatta Dreams can be rented for a whole day for $2,595 only. Discounts are given during green and high seasons. It can take up to 20 people and with its 820 HP engine, one can have an impressive cruise on the yacht. There is an iPod dock, a television with a DVD player, air conditioned staterooms, a completely furnished kitchen and a whole lot of sublime views of the ocean. Full day tour also includes a delicious meal of salads, roasted chickens, pasta, cookies and muffins! Hatta Dreams is a perfect boat for large families or groups who are looking for a sportfishing trip sprinkled with lavishness. For a smaller group of people, say 3 or 4, Wett Ryder is suitable choice. It can be rented for a full day charter for just $1,195! Herradura offers a wide variety of possible catches, both offshore and inshore such as Tuna, Marlin, Sailfish, Mahi Mahi, Red Sanpper, Cubera Snapper, Rooseter Fish and the list goes on.
Apart from sportfishing, Costa Rica Dreams also offers various other epicurean excursions such as a wild Crocodile Trip, intense zip-lining through the jungles, merry Monkey tours, a visit to Arenal live volcano, superb sunset cruises as well as comfortable accommodations and fine amenities at Los Suenos Resort and Marina. On your tropical vacation, make your dreams come true with Costa Rica Dreams
Contact Costa Rica Dreams Sportfishing
Location: Los Suenos Resort, Marina, Herradura, Costa Rica
Website: http://www.costaricadreams.com/
Phone Number: 011-506-2637-8516 and 011-506-2637-8516
Email:info@costaricadreams.com
Costa Rica Dreams Sportfishing