Fishlamanta Sportfishing Charters in Quepos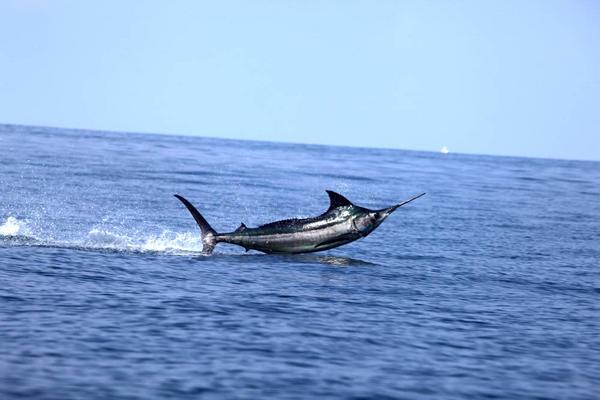 Fishlamanta Sportfishing Charters is situated in a renowned fishing town named Quepos in Costa Rica. The company's goal is to deliver the best possible fishing experience. People from all over the world visit Costa Rica to fish in the Pacific. The nutrient rich and crystal clear water lures a plethora of marine creatures including hundreds of game fish species.
The Central Pacific region is especially famous for sailfish and marlins. During the peak season, you will definitely catch a dozen or so. Fishlamanta Sportfishing Charters arranges sportfishing tours as well as lots of other fun expeditions such as hang gliding, canopy tours, horseback riding, river rafting, kayaking, mangrove tours, sailing, mountain biking, and ATV adventure tours. They also offer accommodations in hotels and villas of your choice. Fishlamanta Sportfishing Charters promises you a holiday adventure full of fun, entertainment and of course, fishes!
Fishlamanta Sportfishing Charters – A Superb Adventure
Whether you are going fishing for the first time or you are already a seasoned angler, with Fishlamanta Sportfishing Charters, your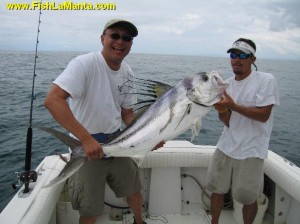 fishing adventure is going to fruitful and enjoyable. The crew is highly experienced and will instruct you on how to put up a good fight with the fishes. The captain, Dave Dobbins, has been sportfishing in the Central Pacific region since 1997 and knows the water thoroughly. He is an awesome coach especially for newbies. He has taught sportfishing, fly fishing, catch and release and many other fishing practices. On your sportfishing adventure, try your luck with both inshore and offshore species. Most popular offshore species are blue, black and striped marlins, sailfish, dorado, mahi mahi, tuna, and billfish. From November to April, billfish are found in abundance in the Pacific. If you want to catch the large roosterfish, snapper, giant snook or a grouper the inshore or bottom fishing is the way. Although inshore species are present all year round but their number may decrease during the rainy season. There are plenty of food species and it is really fun to target them. Mahi mahi, tuna and dorado are the most popular ones.
Fishlamanta Sportfishing Charters – The Fleet
Fishlamanta Sportfishing Charters operate their own fleet of boats rigged with all the latest equipment, electronics and fishing gear.
The Lamanta
The Lamanta is a 26 ft Shamrock which was recently inspected and upgraded. It has a Cummins marine power from Just Rite Rebuiders in Manteo N.C and latest equipment from Cape Fear and Shimani. The boat features a vast cockpit, marine head, tuna tubes and everything you will require for a perfect fishing trip! The boat can take up to four anglers at a time.
Inshore Panga Fishing Boat
It is a small, comfortable and budget friendly boat for inshore sportfishing venture. It is great for two people, such as couples, going on a fishing trip within a budget. The half day trip is usually 4 hours long, and targets many superb inshore species like Roosterfish, Grouper, Snapper, Amber Jacks and various other reef fish.
Contact Fishlamanta Sportfishing Charters
Location: Quepos, Costa Rica
Website: http://www.fishlamanta.com/
Phone Number: 011-506-2777-9206 and 011-506-8308-8391
Email: Capt.Dobbins@gmail.com
Fishlamanta Sportfishing Charters