Quepos Tropical Waters Sportfishing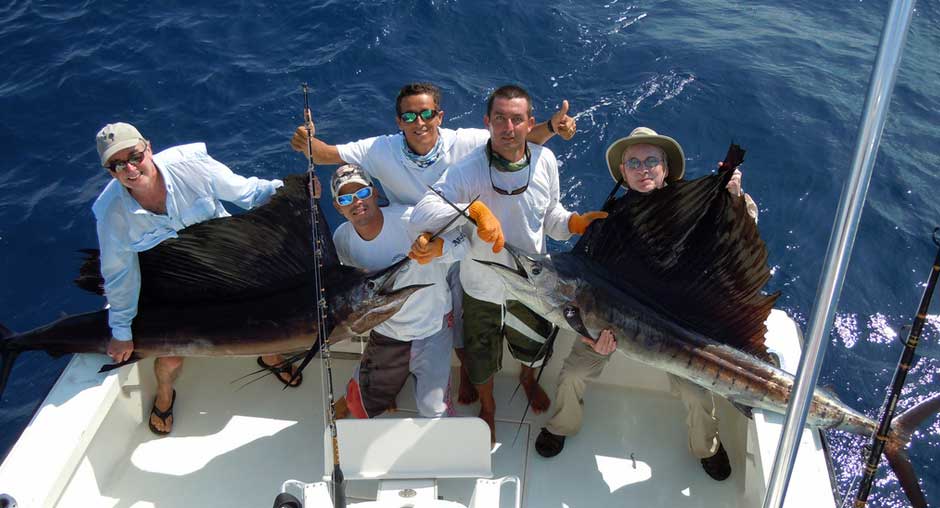 Quepos Tropical Waters Sportfishing is based in Quepos, a popular destination on the Central Pacific coast of Costa Rica for recreational activities and fishing. Tropical Waters Sportfishing offers an incredible chance to have a unique experience of blue water fishing on your Costa Rican holiday. Whether you are a seasoned angler or a newbie with zero experience, the trips are productive and worth your time. The dynamic adventures on the tropical ocean are always rewarding because the Pacific is packed with hundreds of different species including plenty of game fish like huge marlin, sailfish, mahi mahi, snappers, dorado, wahoo, tuna, roosterfish, tarpon and snook. Although, a specific set of species is found in large numbers during a certain season, most of them are usually present all year round. The company offers three types of charters; half day, full day and a three quarter day. Customized trips can be arranged according to the client's requests. The crew is bilingual, highly trained and licensed. There are two captains, a Tico captain with more than 25 years of experience and an American with 35 years of experience. The company guarantees that a fishing venture with Quepos Tropical Waters Sportfishing will turn out to be satisfying, safe and animated.
Sportfishing with Quepos Tropical Waters Boats and Charters
Quepos Tropical Waters Sportfishing offers Full Day Charters, Three Quarter Day Charters and Half Day Charters for sportfishing. Both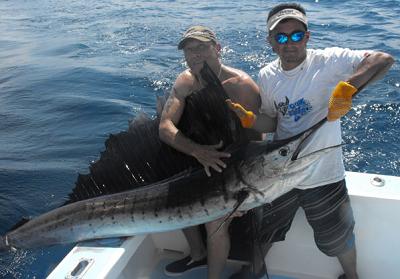 inshore and offshore fishing are available.  Besides fishing, whale watching tours are also available. They take place during the months of September and November. The 4 hours long trips require minimum 4 people and 12 at most. The rates are $85 per person. Sightseeing charters and snorkeling tours take place throughout the year. Rates and requirements are similar to whale watching tours. Private tours to Tortuga and Cano Island are highly recommended. The full day trip to the beautiful isles of Costa Rica will be the highlight of your holiday. You can also do fishing, swimming and snorkeling on this tour.
Quepos Tropical Waters Sportfishing Packages
Economy Package 
Economy Package includes a two nights stay in a standard room at San Jose and Quepos, complimentary breakfast, fishing trips on a 41 ft air conditioned boat, round trip tickets and transportation service in San Jose and Quepos, box lunches, cold beers, soda, fresh fruits, and snacks. The package does not include a fishing license. It can be acquired by depositing a $15 fee.
Standard Package
Standard package is similar to Economy package with an upgrade on rooms.
Contact Quepos Tropical Waters Sportfishing
Location: Quepos, Costa Rica.
Website: http://www.quepostropicalwaterssportfishing.net/
Phone Number: For USA 81-FISHING-0  (813-474-4640) or  81-FISHING-2 for Costa Rica (813-474-4642)
Email: info@quepostropicalwaterssportfishing
Quepos Tropical Waters Sportfishing