A Superb Dive Point in Catalina Island
A Superb Dive Point in Catalina Island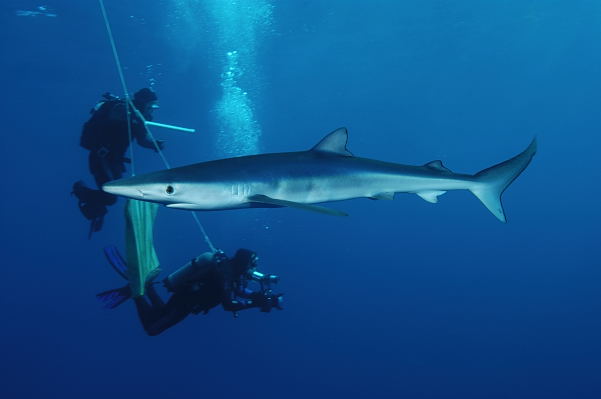 Catalina Island is considered to be one of the best dive points in Costa Rica. The island is located in northern Guanacaste Province and is easily approachable from Flamingo Bay, Conchal, Tamarindo, Papagayo and several other beach towns. Costa Rica has numerous sport opportunities to offer to the visitors. People who are particularly interested in scuba diving in the tropical water of the Pacific Ocean will find this Latin American country a sanctuary for diving and snorkeling. Besides Catalina Island, there are certain other great places for diving such as Bat Island, Drake Bay, Cocos Island, Osa Peninsula and quite a few more. Diving in Catalina Island proves to be an impeccable and unparalleled experience. The coastal waters of the isle have a vast amount of tiny plankton organisms which give off a florescent light. The beauty of the ocean is enhanced by a plethora of colorful marine species swimming about their business. The water visibility ranges from 30 to 100 feet and the temperature remains moderate. In waters surrounding the Guanacaste, divers will face a cluster of small star fish to a family of majestic whales. Whether you are brand new to scuba diving or a seasoned diver, diving or snorkeling in Catalina Island is a great way to explore the underwater world of Costa Rica.
About the Catalina Island
The Catalina Island is actually a group of very small rocky islands located off the northern west coast of the country, about 15 miles off the Nicoya Peninsuula. The secluded islets are encircled by crystal clear and clean water with a visibility of 18 to 75 feet! Due to moderate climatic reasons, diving is possible throughout the year with infrequent strong tides. There are many dive shops and charters that arrange scuba diving tours to Catalina Island. Often, the company arranges a 'diving safari' which includes diving in other spots as well, especially the nearby Bat Island. Due to their close proximity and scuba diving opportunity, the Catalina Island and Bat Island are often nicknamed as Cats and Bats. These companies also provide accommodations and transport options.
What to Expect in Catalina Island
The Catalina Island is located in a remote location away from the mainland. This means lots of unspoiled water and a wide variety of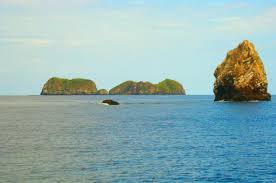 marine creatures. The sea life of the Catalina Island is simply mesmerizing. The island is renowned for having a huge population of rays, especially giant manta rays, bat rays, mobley rays, spotted rates, bullseye rays and stingrays! There are large schools of brilliantly colored tropical fish in this Pacific region such as different kinds of tuna and snappers, large barracudas, swordfish, roosterfish, marlin, Spanish mackerel, wahoo and plenty of more. Frequently, divers will come across a tiger shark, white reef shark, whales, dolphins and sea turtles! Don't forget to take a waterproof camera and capture all the fantastic underwater moments! Sport fishing and fly fishing are sometimes carried out in the water around the Catalina Islands. It is a protected area but fishing tours for yellowtail fish, sea bass, calico bass, sharks, and marlins are chartered by few companies. Along with scuba diving, travelers can also try out kayaking, para-sailing, sailing and boating, wildlife viewing, rafting and fishing.
Diving in Catalina Island