Capullo Costa Rica Fishing Charters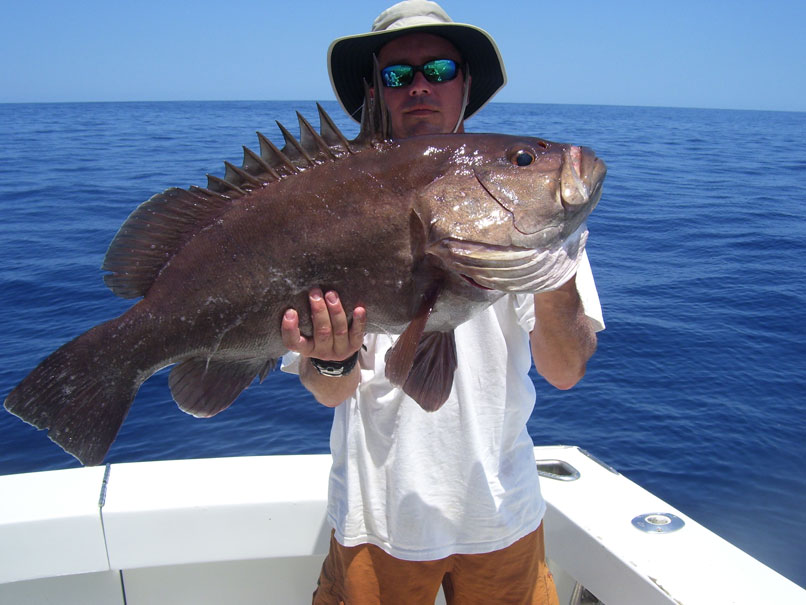 Capullo Costa Rica Fishing Charters is a sportfishing company based in Tamarindo Beach on the northwest coast of Pacific Ocean in Costa Rica.They organize various fishing tours for black, blue and striped Marlins, Tuna, Dorado, Roosterfish, Snappers, and many other species. Tamarindo Beach is fronted by water which is flourishing with aquatic life making the beach a prime spot for excellent sportfishing and marine life watching. Capullo Fishing Charters provide their services to all kind of people, whether you are a pro or a newbie, the fishing tours will end up being highly productive. If you are going to fish for the first time then don't hesitate at all because instructors at Capulla will make sure you learn to catch with their encouragement, patience and extensive knowledge. The crew is comprised of seasoned anglers who have years of sportfishing experience in Costa Rican water. They use fishing gear and other equipment of first class quality, and offer lessons that cover different kinds of fishing techniques.
Your very first trip to Costa Rica will be a pleasant surprise. Verdurous rain-forests, strings of mountains, diverse wildlife, secluded beaches and a cordial environment make it an ideal place for vacations. Besides its mesmerizing beauty, Costa Rica also offers a variety of sport activities such as surfing, stand up paddling, snorkeling, hiking, horseback riding and of course, sportfishing. Tamarindo Beach is located in Guanacaste and it is widely popular among the tourists. It is easily accessible, has many restaurants and hotels and is facing the ocean where people can enjoy onshore and inshore fishing. Other fine fishing locations include Flamingo Bay, Carillo and Conchal.
Sportfishing with Capullo Costa Rica Fishing Charters in Taramindo Beach
The best seasons for fishing by the northwestern Pacific coast are April to August and November to March. During the traditional
season, April till August, trips are organized right at Taramindo or a ten minutes ride away from it. Half Day Charters take place near the shore and customers are taught to catch Mackeral, Wahoo, Tuna, Dorado, Mahi Mahi through light tackle and Snappers, Roosterfish, and Amber Jack bottom fishing. Full day Charters are organized offshore to have a better chance with Marlin, Sailfish, and Giant Tuna. Months from November to March are considered as high season due to tourism. The winds are high offshore and during this time Half Day Charter trips are carried out near the shoreline or offshore. Full Day Chaters take place on the southern side which is protected by the wind. It should be noted that most species are present throughout the year and productive sportfishing can be practiced anytime, even during the rainy seasons. The staff of Capullo Fishing Charters is a group of veteran anglers and their main concern is protection of the species. Catch and release technique is preferred for Bill-fish and non food species while food species are allowed to be caught. Rates depend on duration of the trip and type of boat used.
Contact Capullo Costa Rica Fishing Charters
Location: Tamarindo Beach, Guanacaste, Costa Rica
Website: http://www.capullo.com/
Phone Number: 011 506 8829-8891 or 011 506 2653-0048
Email: fishon@capullo.com
Facebook Page: https://www.facebook.com/pages/Capullo-Costa-Rica-Sportfishing/
Capullo Costa Rica Fishing Charters