Manatus Hotel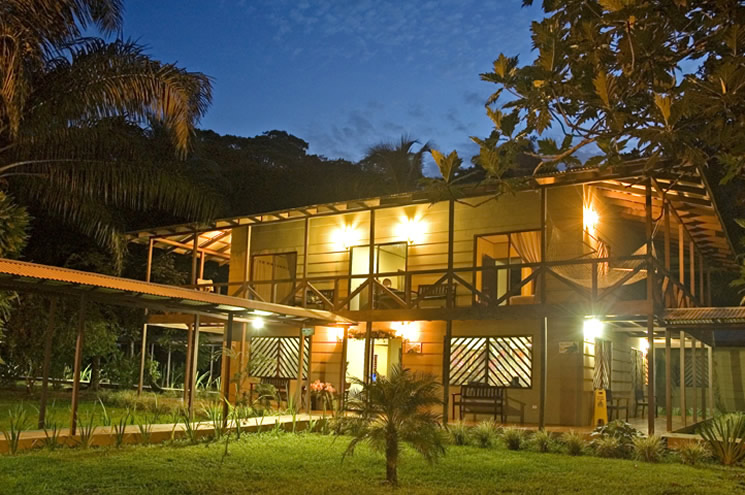 Manatus Hotel is a deluxe hotel located in Tortuguero, a small but beautiful village in Limon Province of Costa Rica. Manatus Hotel adds exquisiteness to your tropical jungle experience in the Land of Turtles. The accommodations are sophisticated yet quite comfortable and boast amazing views of the town. The hotel offers a range of convenient amenities, superb dining options, and a cordial concierge. The hotel is situated right at the edge of the river. Guests will be pleased to find that many sightseeing areas and facilities are nearby the lodge. There is no doubt that Tortuguero is a heavenly place. With its biological diversity, scenic rainforests, swamps, mangroves, white sand beaches and Caribbean shores, Tortuguero lures and enchants thousands of tourists. So why not enjoy the wild nature of the island as well as pamper yourself a bit? Take your vacation to a higher level and book a room at Manatus Hotel. The hotel offers an impeccable service, an ideal setting with a perfect amount of seclusion. At Manatus Hotel, you will have a peaceful retreat that will make your tropical adventure an unforgettable holiday.
Accommodations
Manatus Hotel features 12 completely furnished rooms split into 4 blocks. Each room is quite spacious, has en suite facilities, both indoor and outdoor showers, two plush queen sized beds, air conditioner, a mini bar, and a television set with cable. The rooms afford magnificent views of the river and immaculately polished gardens in the lodge. Guests can also enjoy the luxurious amenities of the hotel such as a private solarium, spa treatments, a fitness gym center, free wireless internet access and meals at a gourmet restaurant. The rooms are charmingly embellished with nature in mind and give off a calming vibe. Manatus Hotel has a large outdoor swimming pool that faces the river with a lounge around it. Kick off your shoes, take a swim and enjoy a cocktail from the bar while watching the spectacular sunset vista. The hotel provides kayaks and boats if you wish to explore the river.
Special Packages for Romantic Getaways
For couples, Manatus Hotel has a special offer. Enjoy your romantic retreat in intimate privacy and heavenly nature. There are two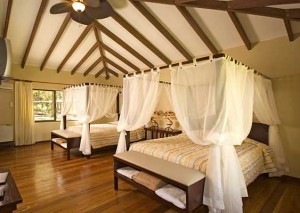 deals; option one is a Honeymoons Special Package. It offers a luxurious room, a 60 minutes long relaxation massage session, a canopy tour of the rain forests, local wooden handicrafts as souvenirs, and a chilled bottle of a Chilean wine. The other deal, Premium Honeymoon Special Package, includes everything mentioned before in addition to the private candlelight dinner on the deck with superb panoramas of Tortuguero.
Amenities
Manatus Hotel provides a range of unique services in order to give their guests an outstanding experience. Amenities includes an art gallery displaying has an exotic art collection from the National Artist Marcela Crespo Gallegos which is available for sale. Guests can have a peaceful spa session and forget all their worries. You can have a relaxation massage, facials, stone massage, manicure, pedicure, hair treatment and braids. To the delight of many guests, the hotel also has a gym! The hotel provides a fast and free internet access lets that you stay connected to your circle back at home!
Contact Manatus Hotel
Location: Tortuguero, Costa Rica
Website: http://www.manatuscostarica.com/
Phone Number: Office: (506) 2239 48 54, Hotel: (506) 2709 81 97
Fax: (506) 2239 48 57
Email: info@manatuscostarica.com
Manatus Hotel