Crocodile Bay Resort and Sportfishing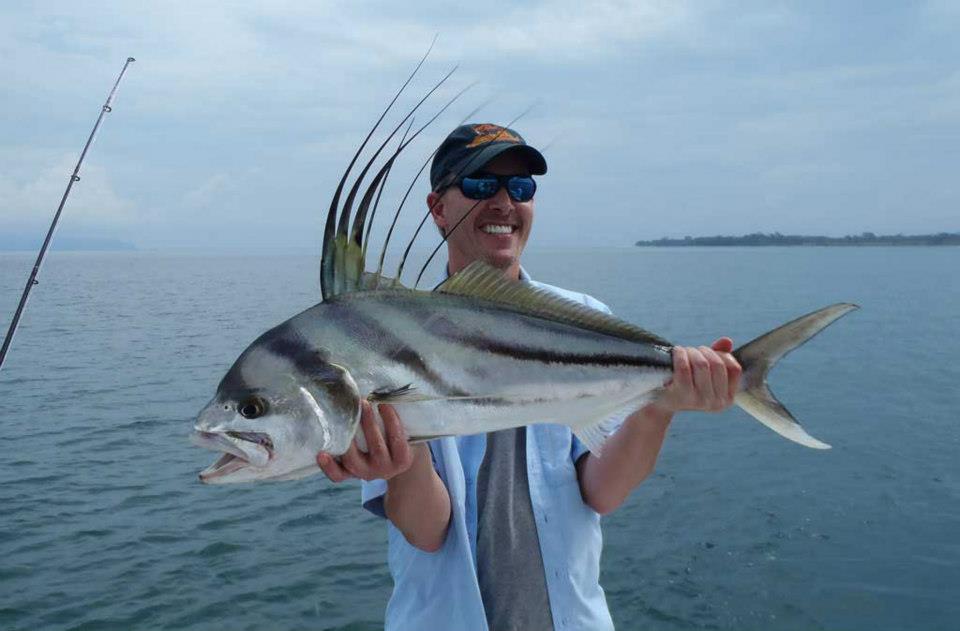 Crocodile Bay Resort and Sportfishing is based in The Osa Peninsula on Costa Rica's South Pacific Coast. The gorgeous peninsula is often referred to as the most ecologically alive place on Earth. The tropical paradise has hundreds of bird species, mammals, fishes as well as a plethora of intensely flourishing flora. Furthermore, it also houses the famous Corcovado National Park. Whenever you are on a holiday, a comfortable stay is of utmost importance along with adventurous times and amazing food. However it is often difficult to find everything to perfection. Crocodile Bay Resort solves the problem by providing their guests with luxurious accommodations, delicious food, spas and exotic trips and adventures in the tropical wonderland. Be it eco tours, dolphin and whale watching, cruises, sportfishing or a soothing spa treatment, Crocodile Bay Resort offers you a chance to have an ultimate retreat.
Once you get a hang of it, sportfishing becomes a really exciting and recreational sport. Crocodile Bay Resort takes their guests to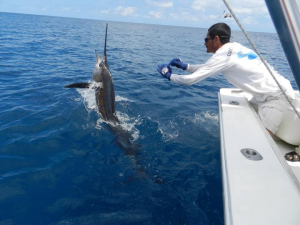 Puerto Jimenez located by the southern Pacific region of Golfo Dulce. The secluded spot surrounds a volcanic terrain and is encircled by a portion of azure ocean packed with massive schools of fishes. Take a good look in the water and you will have a pleasant surprise of finding a large group of orange cubera snapper fish, bill-fish, marlins, tuna, wahoo, and mahi mahi going on about their business. The scene is quite mesmerizing and encourages the newbie fisher to learn to catch. The suitable width and length of Golfo Dulce make both offshore and inshore fishing an impressive pastime and it is not a wonder that the gulf holds more than 40 IGFA world records! For these very reasons, Robin Williams chose Golfo Dulce to turn his dream into reality. The Crocodile Bay Resort project bought a 44 acre land that included 600 feet of the gulf. The resort was completed in 1999 and since then it has become prime retreat point of Costa Rica tourism.
Sportfishing with Crocodile Bay Resort and Sportfishing
Crocodile Bay Resort has different sportfishing packages that all ensure a fine fishing experience of various types such as live bait, casting, fly fishing, catch and release, trolling, conventional fishing, inshore and offshore fishing. Crocodile Bay Resort has a fleet of 40+ vessel, 33-foot and 35-foot strike yachts, 27′ Boston whaler outrage and rest of the fleet consists of flat boats. In Golfo Dulce, you can easily catch Cubera Snapper, Roosterfish, Bluefin Trevally, Sierra Mackerel, Tripletail, Grouper, Sailfish and Jack Crevalle all year around. Offshore fishing species include blue Marlin which are found in abundance during November and December, striped and black Marlin are usually seen during July and August. There are sailfish, Dorado, Yellowfin Tuna, Wahoo most commonly found in November. Inshore fishing species include Roosterfish, various kinds of snappers, Jacks, Snook, Bonito, Mackerel, African Pompano, Bluefin Trevally, Rainbow Runners and even Sharks! All fishing packages offer superb amenities such as meals, drinks, and a bilingual crew, fishing gear, fishing license, internet access, lodging and a round trip ground transportation. With the help of Crocodile Bay Resort, have a joy filled vacation and indulge yourself in the ultimate sportfishing experience.
The Marina
Crocodile Bay has its own marina as well, with a long pier, and it's a popular place for boat travelers arrive from outside the country to dock. More information about the Marina is here: Crocodile Bay Marina
Contact Crocodile Bay Resort and Sportfishing
Location: Airport Road, Puerto Jimenez, Costa Rica
Website: http://www.crocodilebay.com
Phone Number: 00 1 800-733-1115
Email: info@crocodilebay.com
Facebook Page: https://www.facebook.com/CrocodileBay
Crocodile Bay Resort and Sportfishing