Marina Pez Vela – A Luxurious Getaway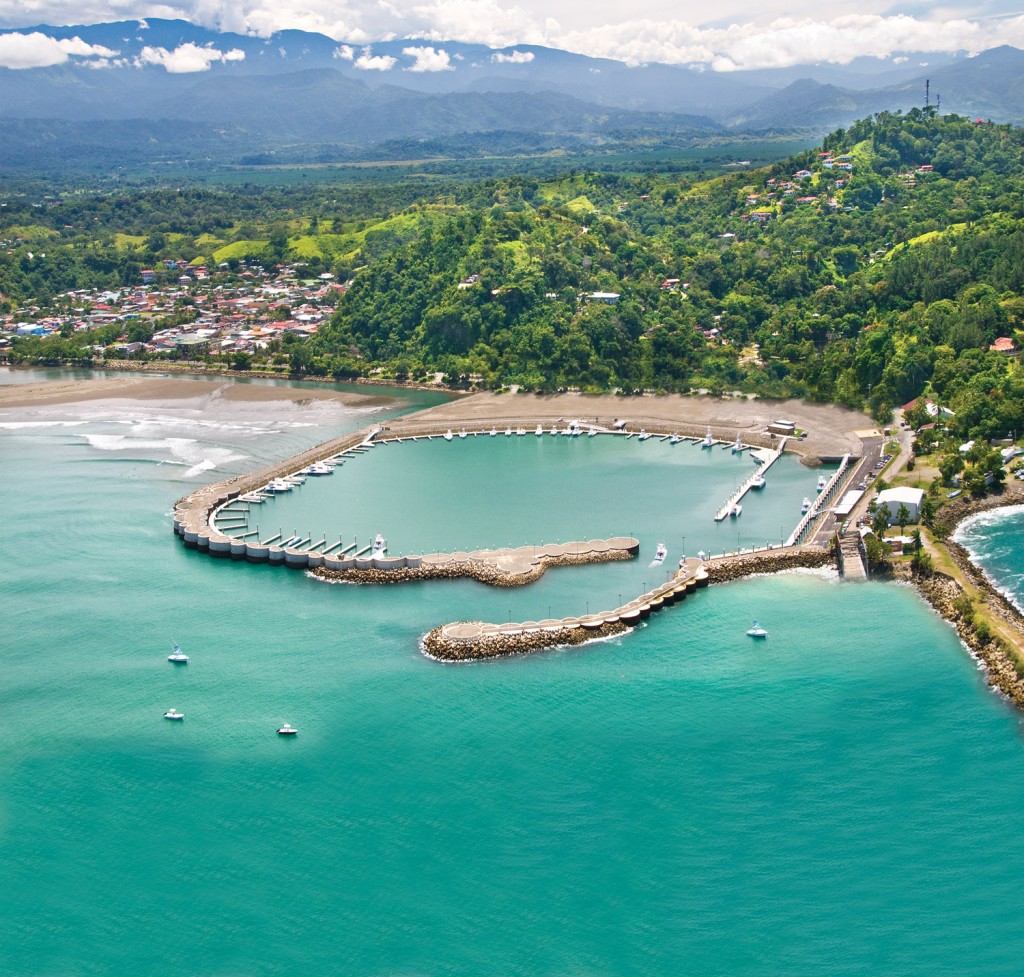 Marina Pez Vela is located in Quepos, a beautiful port town of Costa Rica on the Central Pacific coast. The marina is an internationally acclaimed spot for retreats and various activities, particularly sportfishing for Pacific game fishes like marlin, yellowfin tuna, mahi mahi, roosterfish, grouper, cubera, wahoo and snapper. Marina Pez Vela is an idyllic destination for vacationers and adventurers. It has a lot to offer; be it your romantic respite, family holiday or a secluded getaway, Marina Pez Vela will live up to your expectations. In Quepos, experience the unique lushness of tropical scenery of the jungles, white sand beaches and gentle oceanic breeze with the help of Marina Pez Vela. Besides enjoying the spectacular landscapes, guests are also welcomed to use the various sophisticated amenities and services provided by the marina. With their dedicated experience and wholeheartedly service, Marina Pez Vela ensures a perfect and most memorable trip of your lifetime.
The Marina
Marina Pez Vela has been operating since April 2010. It is sprawling over a large area of 55 acres that includes the beautiful coastline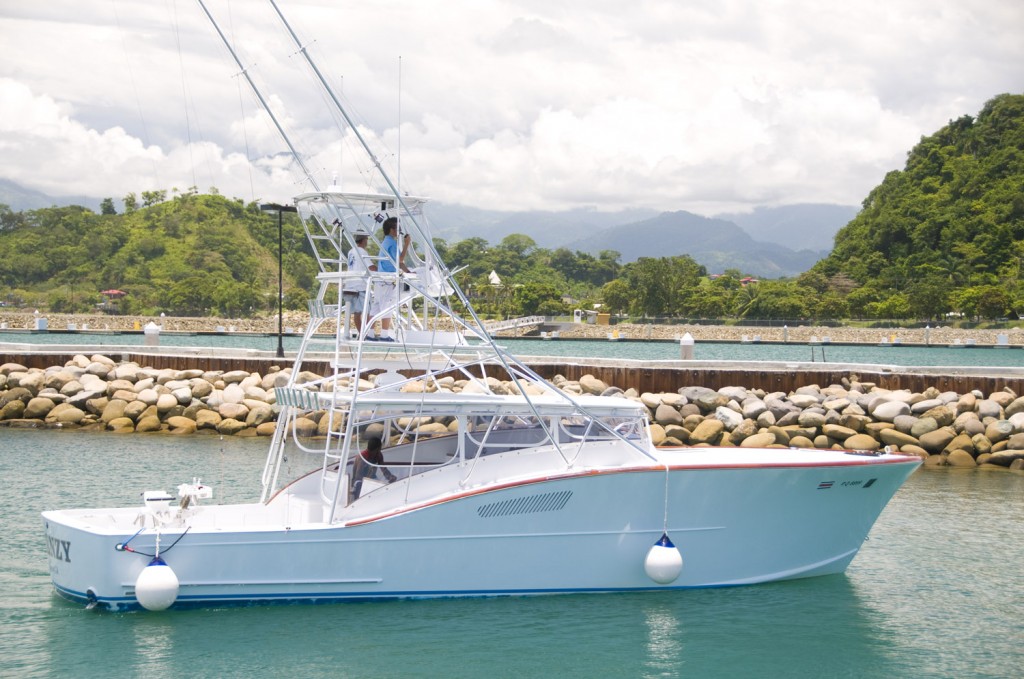 of Quepos. It features about 300 floating wet slips that can accommodate vessels up to 200 feet, a separate dry stack storage for vessels up to 35 feet, repair services, hauling and boat yard amenities. There is a marine store which is well equipped with almost everything you need! From a set of fishing tackle, hardware and bait to a pack of cold beer and food stuff, guests will find everything they require in a great price. The marina presents both long and short term dockage, a fuel system, excellent provisions, and several charters for sport fishing, water activities and cruising. The staff is bilingual, cordial and highly experienced. Other amenities include laundry, a marine restroom with showers, a restaurant, and pool, fishing charter, a 24 hour security system, public phone, a marine maintenance facility, dock carts, parking spots, postal services and a free wireless internet access. Guests will find an array of fabulous activities to do in Quepos suiting their budget and desires. Moreover, many comfortable accommodations can be easily found in a reasonable price. There are many bars, boutiques, and shops nearby Marina Pez Vela.
Marina Services and Amenities
Accommodations
Guests at Marina Pez Vela can find many accommodations according to their taste and budget. There is a wide range of hotels, vacation rentals, bed & breakfast, villas and luxury resorts in Quepos and Manuel Antonio. Staff at Marina Pez Vela will gladly help you find a great and comfortable place to stay!
Dining
Fancy a platter of Costa Rican seafood or a slice of wood fired pizza? No problem. Just minutes away from the marina, there are plenty of restaurants, sodas and diners serving a huge array of delicious dishes. Fresh seafood is usually a local specialty and is highly recommended.
Bars and Nightlife
For socializing and hangouts, head out to one of the bars located nearby Marina Pez Vela. There are many nightspots, cubs and even discos in Quepos. Some of the local bars hold a special ladies night once a week where ladies can enjoy girl talk and discounted drinks!
Shopping
The marine store at Marine Pez Vela displays souvenirs, gifts, crafts, branded clothes and accessories. Furthermore, there are many shops in Quepos where you can surely find something to your liking. Don't forget to take gifts for your loved ones back at home!
Contact Marina Pez Vela
Location: Quepos, Puntarenas, Costa Rica
Website: http://www.marinapezvela.com/
Phone Number: 1-866-739-8352 and (506) 2774-9000
Email: info@marinapezvela.com
Youtube Channel: http://www.youtube.com/channel/UCfuNTaFBRESKm28uNzj1eIw
Facebook Page: https://www.facebook.com/marina.pez.vela
Marina Pez Vela