Sportfishing in Quepos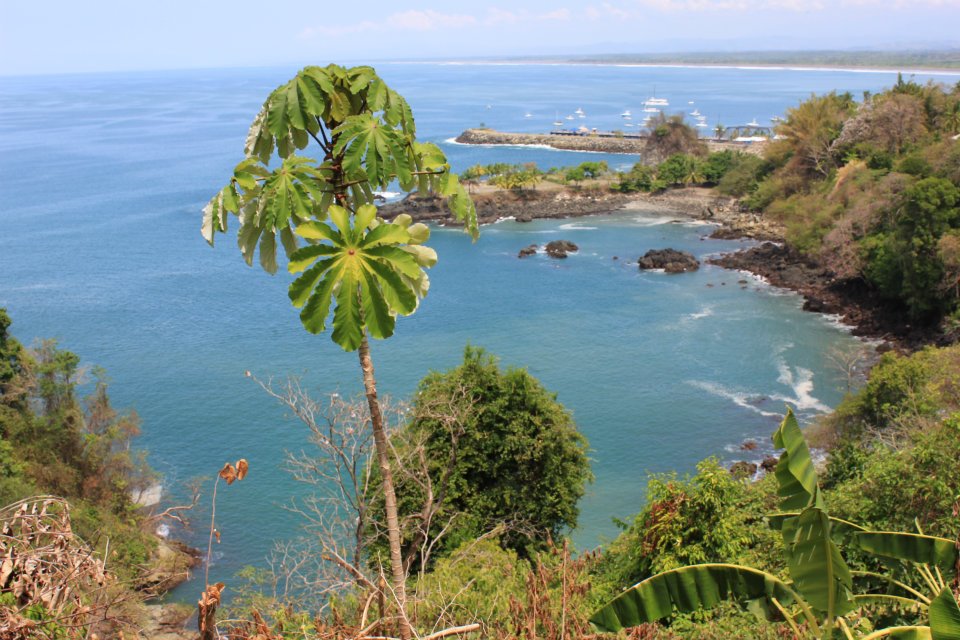 Quepos is a small beautiful town located in Puntarenas, Costa Rica. It is a capital of Aguirre Canton. Quepos is a popular destination among vacationers and sport enthusiasts. The city offers numerous sport opportunities, and it has a number of hotels, restaurants, bars, beaches, marinas and quite an enthralling nightlife.
The town is a gateway to the famous nature reserve, Manuel Antonio National Park. Quepos is accessible by a plane, bus or Quepos Shuttle Bus companies, such as Easy Ride Shuttle and Interbus services. Sansa, Nature Air and San Jose Airlines have daily flights to Quepos. Many hotels and charter companies also offer round trip transportation facilities. During you stay in Quepos, you will find many local restaurants and sodas serving delicious fresh sea food. Don't forget to try out the famous and mouthwatering 'Ceviche', a raw diced fish dipped in a lime juice. For a more special dining experience, try out Aqua Azul. It has a relaxing ambiance, great views and of course, scrumptious American and local cuisines. For a romantic candlelight dinner, Sunspot Bar and Grill, an adults only place, is a perfect choice. For accommodations, there are many places to choose from. Budget friendly villas and cabinas like Cabinas Pedro Miguel and Villas Jacquelina are both convenient and comfortable. Those who are looking for a more luxurious environment can choose to stay in resorts and rental houses.
Activities in Quepos
Sportfishing
Quepos is renowned for its marine biological diversity. There are numerous species of fish, particularly Pacific sailfish, roosterfish,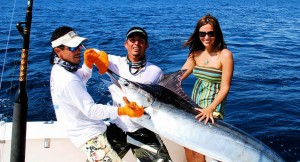 snappers, jack, snook, dorado, billfish mahi mahi, yellowfiin tuna and striped marlins. Although, the peak fishing season is from November to April, inshore and offshore fishing are found to be extremely productive all year round. Whether you are going to fish for the very first time or are a seasoned veteran, sportfishing in Quepos will live up to your expectations. Book yourself a spot in one of many sportfishing charters such as Sailfish Quepos, Chaser Sportfishing, Luna Tours Sportfishing, Yellowfin Sportfishing Charters, Frenzy Sportfishing, Costa Mar Dream Catcher and Bluefin Sportfishing Charters and Tours. Most of the companies operate their own fleet of boats, offer cruises and sails and a highly professional, bilingual staff. A fishing experience with an agency will turn out to be fun and fruitful. Furthermore, these organizations have several customizable packages and deals that are based on individual's interests and budget.
Rafting and Sea Kayaking
Move across the calm waters of the Pacific on a canoe or a kayak and enjoy the serene ambiance. H2O Adventures is a recognized rafting and sea kayaking company in Quepos that offer most enjoyable tours. With reasonable prices, the tours are not only fun but also suitable for kids and adults alike.
Snorkeling and Scuba Diving
With a superb water visibility and exuberant sea creatures, snorkeling and scuba diving around Quepos are simply awesome. Join any PADI associated dive company and get ready for an amazing underwater experience. Observe colorful coral reef, rock formations, starfishes, giant manta rays, dolphins, whales, and even sharks on local and offshore trips. In short words, your diving tour will surely be mesmerizing.
A Quick Tour of Quepos