Manuel Antonio National Park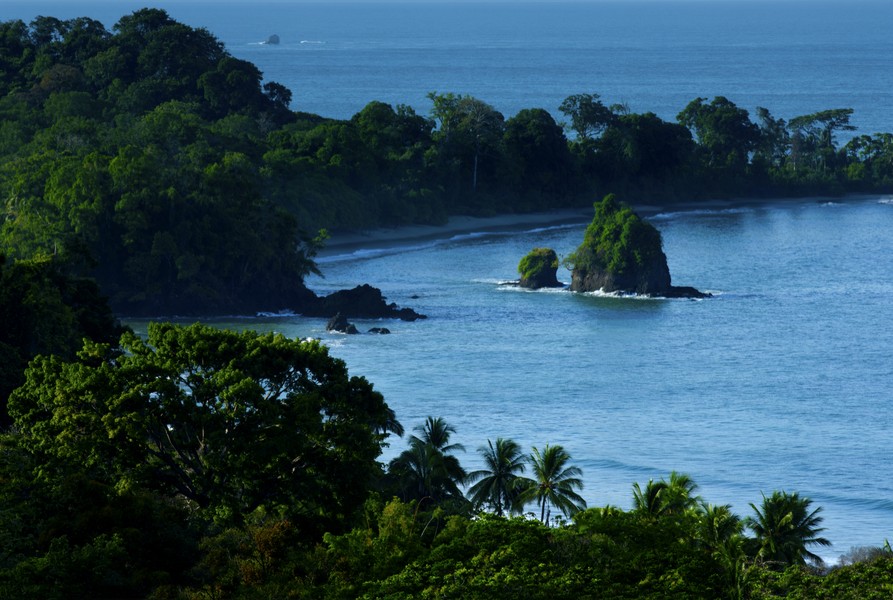 Manuel Antonio National Park is one of the most visited tourist destinations in Costa Rica since its establishment in 1972. It is located in the Central Pacific coast under the protection of Central Pacific Conservation Area. To the south, the park has a gateway in Quepos, Puntarenas.
Listed as the 12th most beautiful national park by Forbes in 2011, the park includes several sun kissed beaches, rainforests and hiking trails. Manuel Antonio is actually a peninsula offering a variety of productive activities like sports, hiking, sightseeing, and wildlife watching and so on. The park has also helped the country in agricultural development.
Adventures in Manuel Antonio National Park
Even though it has a high tourism rate, the park's verdurous beauty hasn't been tarnished at all. Visitors will find unspoiled beaches like Espadilla Sur, Puerto Escondido and Manuel Antonio, clean shorelines, scenic flora, dense wildlife and crystal clear water. Of all animals, Manuel Antonio's most important fauna consists of raccoon, coatamundi, agouti, two-toed sloth, three of Costa Rica's four major monkey species – white-headed capuchin, mantled howler and squirrel monkeys, black spiny-tailed iguana, green iguana, common basilisk, white-nosed coati, various snake and bat species and numerous kind of tropical birds such as toucans, woodpeckers, potoos, mot-mots, tanagers, turkey vulture, parakeets and hawks. Marine life is just as rich making dolphin & whale watching and sportfishing quite popular among tourists and locals. The climate is moderate all year round – ranging from 20 to 27 degrees. Manuel Antonio National Park is offering a perfect blend of sublime mountainous vistas, tropical creatures, and numerous fun activities and games. From friendly competitions to championship tournaments, Manuel Antonio National Park is a heaven for sport and nature lovers.
Sportfishing in Manuel Antonio National Park
Sportfishing in Manuel Antonio is always great off the coast. The water is highly enriched with hundreds of fish species. During the peak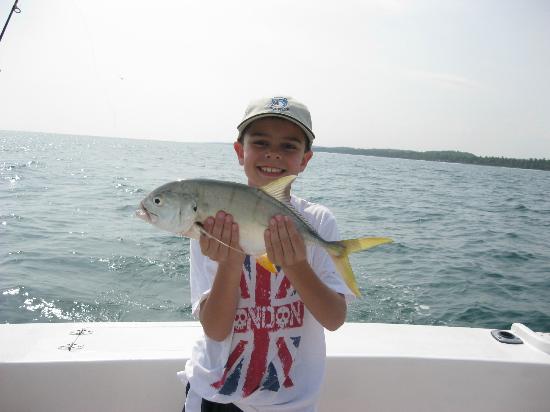 season, 12 to 20 catches a day are very common, and on lucky days, even 30 catches can happen. Considered as the most fabulous fishing platforms of Central America, Manuel Antonio and its neighboring town, Quepos, are most visited sportfishing places around the world. Favorite game species of Manuel Antonio is pacific sailfish. They are present throughout the year but the peak season for catching them is from January to July. Sportfishing in Manuel Antonio can be divided into two regions, offshore and inshore. Offshore fishing is normally carried out 20 to 40 miles from the coast while inshore fishing is done by the shore in shallower waters. Blue Marlins with a peak season of October, November, and December, are found in abundance in Manuel Antonio region. Golden and purple Amberjack are often nicknamed as trophy fish and fishermen have a fine time catching them. Mahi Mahi and Dorado are present in high numbers in November, December, and January. Yellowfin Tuna is the most common species on the Pacific coast. They are available all year round and both large and small tunas are found. Inshore species like Wahoo, Barracuda, Red Snappers and Roosterfish are very common particularly in summertime. Snook are mostly available near river mouths, mangroves but are also found in ocean. There are many sportfishing companies in Costa Rica that organize fishing ventures to Manuel Antonio. Guests can enjoy full day, half day or three quarter day charters. Have a memorable and productive sportfishing adventure in Manuel Antonio National Park!
Manuel Antonio National Park