Snorkeling in Costa Rica
Snorkeling in Costa Rica has become a popular aquatic sport. Costa Rica is located on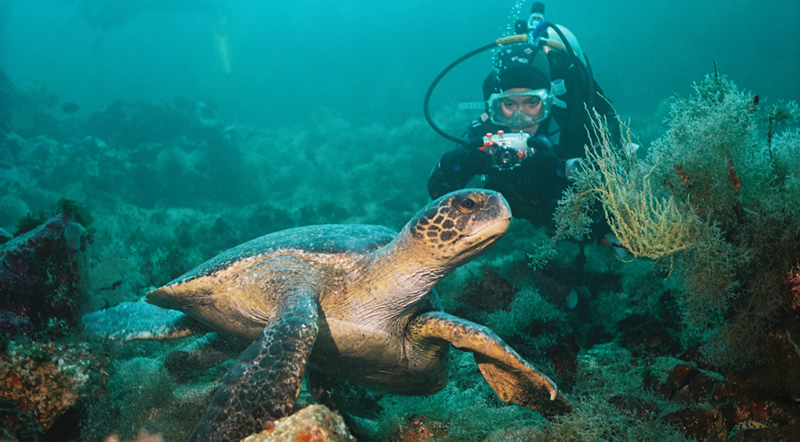 the eastern side of Central Pacific Ocean and the country has been known to enjoy a biologically diverse underwater life. There are numerous factors that have affected the eco diversity. Costa Rica is very close to the equator boasting many micro climates and nutrient rich water. Pacific region of the country has a more variegated marine life as compared to the Caribbean side. The water temperature is low and is inhabited by millions of plankton blooms which attract a large range of species. Furthermore, there are reefs and corals supporting a vast biosphere. In short, there is a perfect food chain in the Pacific Ocean resulting in a huge variety of marine animals that makes sports like snorkeling and scuba diving worth a try.
When and Where to Snorkel
There are hundreds of reefs, caves, rock formations and little isles located off the coast of Costa Rica offering impeccable destination
points for snorkeling. In Pacific, snorkeling is best done in the dry season during the summer time which is from December to April. Whenever there is a heavy rainfall, the water becomes real muddy and has poor visibility. On the Pacific border of the tropical country, places such as Isla del Caño, Cocos Island, Bat Island, Catalina Island, Tortuga Island, Mal Pais and Santa Teresa are awesome for underwater exploration. On the Caribbean region, banana plantations have destroyed much of the reefs and dive points, but places like Isla Uvita and Manzanillo still attract divers and snorkelers. Snorkeling in Manzanillo is perfect in the months of September and October when the water is calm. There are many dive shops sprawling on the beach from where you can find out about the snorkeling requirements, spots and water conditions.
Best Places for Snorkeling
Isla del Caño
Isla del Cano is 12 km off the coast of the Osa Peninsula. For those who wish to have a perfect hideaway along with fun adventures, the island is a great place. In Isla del Cano, snorkelers will be amazed to witness a large plethora of wonderfully colored species. There are schools of different fish species such as angelfish, moorish idol, tuna, roosterfish, marlins and snappers. Other creatures you will see are manta rays, dolphins, white ref sharks, moray eels, sea turtles and even humpback whales! When the underwater adventure is over, explore the pristine beach and jungles.
Totuga Island
Tortuga Island means swimming, hiking, picnics, turtle watching tours and a great snorkeling experience. The island is situated on the tip of the southern coast of the Nicoya Peninsula. During the underwater trip, you will see angelfish, needlefish, stingrays, porcupine fish, moray eels and much, much more.
Southern Caribbean
The southern Carribbean coast features some great snorkeling points like Manzanillo, Punta Uva, Cahuita, Puerto Viejo and Isla Uvita. The water is very clear with an awesome visibility range. The months of March, April May, September and October are ideal for snorkeling.
Snorkeling in Costa Rica