Bluefin Sportfishing Charters and Tours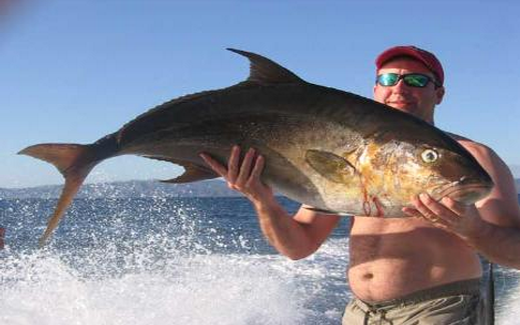 Bluefin Sportfishing Charters and Tours was established in 1992 in Quepos, Costa Rica. The water surrounding Quepos is considered to be one of the major spots for fishing in Central America. Along with Quepos and Manuel Antonio, Bluefin Charters arranges tours to other prime fishing destinations as well such as to Flamingo and Drake's Bay.According to the clients' requests, the company delivers various kinds of fishing lessons that include conventional fishing, fly fishing and the famous 'Catch and Release'. Due to its popularity among the locals and tourists, the company has made it to the list of few of the top rated licensed sportfishing charters of Costa Rica. It has acquired a fleet of three excellent quality boats, all arrayed with latest electronics, GPS, VHS radios, cell phones, high class fishing tackle, sonar and control equipment. The boats are named Bluefin I, II and III and can charter up to 4, 5 and 6 people respectively. The boats also have immaculate marine washrooms. The staff, captains and first mates have first hand experience of sportfishing in the tropical ocean water which means that all fishing trips are productive delivering successful results for the tourists. Bluefin Charters is Eco-conscious and uses only diesel fuel which is lead-free. Moreover, with the help of Billfish Foundation of Fort Lauderdale Florida, they are actively taking part in the protection of Billfish. Bluefin Sportfishing Charters not only provides a most dynamic sports experience to their clients but also ensures their safety and maintains an easy, comfortable and fun ambiance.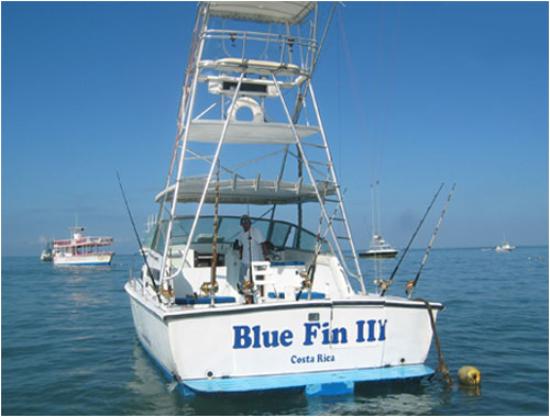 The paradisiacal land of Quepos is perfect for various adventures and retreats. With the help of Bluefin Sportfishing Charters,The paradisiacal land of Quepos is perfect for various adventures and retreats. With the help of Bluefin Sportfishing Charters, vacationers can have a time of their lives and experience all sorts of fun activities such as adrenaline rushing white water rafting, horseback riding, canopy tours and zip lining, go on a tranquil cruises, traverse the Pacific to catch some sailfish and can also try out some Safari! Offshore and inshore sportfishing are quite excellent in Pacific coast as the ocean is packed with all kinds of Billfish, Dorado, Yellowfin Tuna, Marlin, Wahoo, Snook, Rooster fish, Red Sanpper, Mackeral and Mahi Mahi. The company offers half day charters up to 4 hours long, full day charter up to 8 hours long and even three quarter charters which lasts for 6 hours and if clients prefer, they can always customize their trips. Rates depend upon the type of trip and its duration and ususally range from $525.00 to $1095.00.
Packages and Prices for Sportfishing with Bluefin Charters and Tours
Bluefin Chaters offers various packages that include One Day Fishing, Round trip Flight, Round trip Ground Transportation and Fishing Licenses. The tour begins early morning at 5:30 a.m and usually ends in the afternoon around 2:30 p.m. During the Pacific journey, the vacationers are offered fresh fruits, drinks and lunch. Packages are based on the type of boat chosen (I, II or III), quadruple occupancy, and usage of credit cards or cash. Four to six people can be accommodated at a time. Please notice that alcoholic beverages are not allowed on the boat.
Contact Bluefin Sportfishing Charters and Tours
Location: Quepos & Manuel Antonio, Costa Rica
Website: http://www.bluefinsportfishing.com/
Phone: (506)+2777-0000 / 2777-2222 / 2777-1676
Cell: (506)+8890-3333
Fax: (506)+2777-0674
Bluefin Sportfishing Charters and Tours