Yellowfin Sportfishing Charters in Guanacaste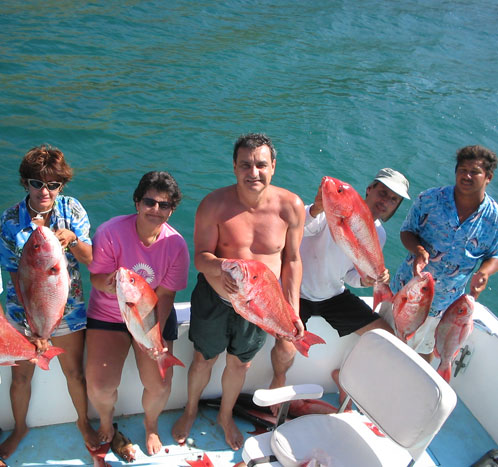 Yellowfin Sportfishing Charters is a fishing company located in Guanacate, Costa Rica. The company was founded in 2002, and since then it has become quite well-known among the tourists and locals alike.
It has now secured a fleet of twenty fully insured boats, first class quality fishing gear, navigational system, GPS, VHS radios, and latest electronics, controls and sonar equipment. The company uses highest level of equipment of Penn International and Shimano Reels. Furthermore, captains, first mates and other staff members of Yellowfin Charters have vast experience and knowledge of the regions which are best for land and water tours, sport-fishing, fly-fishing, diving, snorkeling, rafting, kayaking, horseback riding and many other activities possible in the Pacific coast of Costa Rica. The company also conducts trips to national parks.
Sportfishing with Yellowfin Charters
Flamingo, sprawling over the North West coast of Costa Rica, is considered as the prime spot for sport-fishing. Twenty miles west to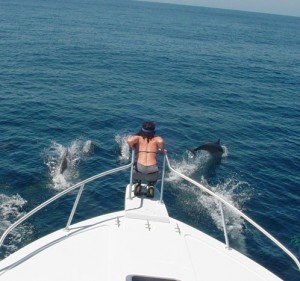 Flamingo  the depth of water rises to more than 2000 feet and one can find a massive range of aquatic eco-system. There are large schools of Pacific sailfish, huge marlins brightly striped black and blue, and various types of tuna fish. Marina, wahoo, suerra, Crevelle Jack, Spanish mackerel and anglers can be found all around the year only about five miles west to Flamingo in Catalina and Brummel Islands. Several kinds of snappers such Pacific cubera, dog tooth and rooster fish that weigh around 80 pounds are also seen.
With Yellowfin Sportfishing Charters, you can catch plenty of popular fish in the Pacific coast of Costa Rica, however do not forget the motto 'Catch the fish, check them out, and release!'. Best season for Marlin fishing include the months of September, October and November in which many fish, particularly the big blue and black Marlin, can be found 20 to 30 miles offshore very easily. If you happen to visit out of the fishing season's months, then you will need to go further, about 30 to 50 miles off shore, in order to catch a fish. For those who want to go for sailfish, best months are from December to April, although they can still be caught all year round in a good number. Yellowfin Tuna, popular due to its large size and amazing taste, can be seen from June to September. Travelers who wish to tackle some Mahi Mahi on their tropical vacation should come in the rainy season that lasts from May to October. Wahoo and rooster fish are usually caught while looking for some other species and can be a nice surprise for the fisher. During fishing, feeding habits of different species must be kept in mind so that it can be used for bait accordingly.
Besides sportfishing, Yellowfin Chaters offer a variety of adrenaline pumping ventures such as intense canopy tours, sailing in the azure ocean, scuba diving to encounter the underwater world and plenty of more activities in very reasonable rates.
Contact Yellowfin Charters and Diving
Location: Guanacaste, Costa Rica
Website: www.yellowfinsportfishing.com
Phone Number: (506) 2653-8022
Email: info@yellowfinsportfishing.com
Yellowfin Sportfishing Charters