Fishing Adventures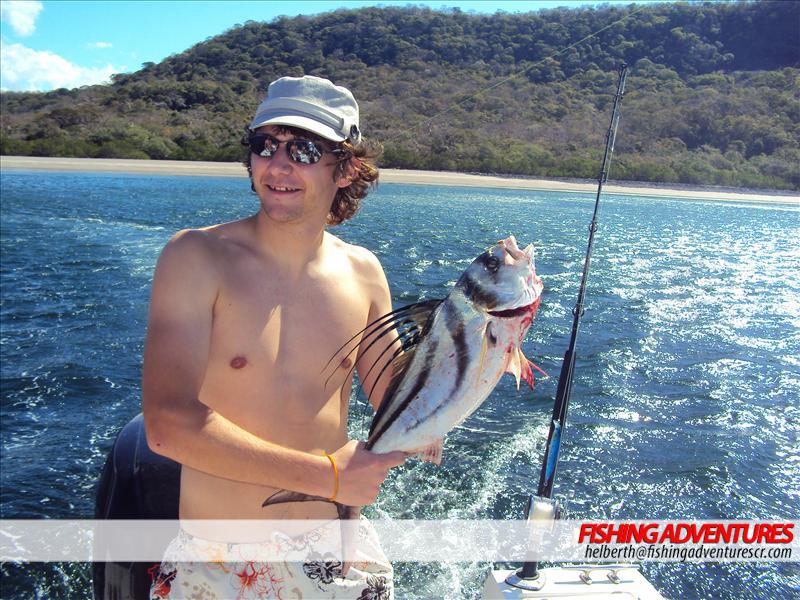 Fishing Adventures is a sportfishing and diving charter based in Plays del Coco, Guanacaste in Costa Rica. The company has years of experience and delivers an incredible service. The fishing crew and other staff members have been living in Costa Rica since their childhood and have all the information about the major destinations for fishing. They know the area like the back of their hands which allows them to take their guests to the best fishing grounds according to weather and fishing seasons. Fishing Adventures is committed to provide excellent customer service and promises an awesome adrenaline pumping trip while ensuring the safety of their clients. Their boat is called 'Ruler of the Sea', a beauty which is a 25 foot Suzuki, 150 Cabo Express, 2009. It was made is USA and is rigged with latest high class equipment, rods and reels of Shimano International Company. The boat and gear are fully insured by the government. Fishing Adventures offers their customers various amenities; some of them include pick and drop service from any hotel in Gulf of Papagayo, snacks and drinks in every tour, superb customer service and safety measures, stereo sound system, and many useful tips on fishing in the Pacific.
Sportfishing in Costa Rica is a highly popular sport and fishing enthusiasts all around the world visit the country just to have a good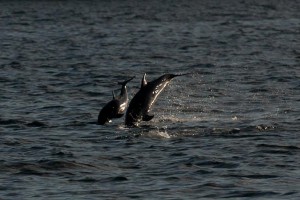 dose of fishing. Where else can you catch a plethora of striped Marlins, Sailfish, Wahoo, Mahi Mahi, Yellowfin Tuna, and hundreds or more species? The beautiful ocean surrounding the Gulf of Papagayo not only offers a great platform for recreational fishing but its serenity is quite calming to the nerves. Fishing Adventures also arrange tours to Tamarindo, a secluded coast with a flourishing aquatic life.
Fishing Adventures Tours
Fishing Tours
Full Day Tour
Want to go on a fabulous Fishing Tour for a whole day? Get your tackle ready and set out sailing with Fishing Adventures! The trip starts at 7 a.m sharp and guests embark upon their journey from any beach of Gulf of Papagayo. On the boat, which is comfortable and luxurious, guests can enjoy the panoramic views of the ocean and bays. The fishing adventure begins when we reach Murcielago's Island, a sublime isle alive with both marine and terrestrial animals. The vast biodiversity and enchanting beauty makes the island one of the best spots for fishing. Different kinds of fishing techniques are practiced such as fly fishing, bottom fishing, casting, trolling and live bait fishing. After fishing, customers can explore the island which can impress anyone with its mesmerizing beauty. The tour ends at 4.00 p.m. The tour includes a buffet style lunch, sandwiches, drinks, fruits, rum and beer, radio, refrigeration and a marine rest room. Up to 5 people can come. You can make reservations by placing a call or by filling a form on their website!
Half Day Tour
The Half Day Tour is a six hours long fishing adventure about 10 miles away from the coast. The trip begins at 6 a.m and ends around 12 in the afternoon. The guests are picked up from the beach and they can start their adventure right away! Several kinds of species can be caught all year round, especially Roosterfish. Guests can try out conventional fishing, trolling, bottom fishing and catch and release. The boat can take up to 5 people. The rates are $350 per tour. The trip offers drinks, snacks and fruits. You can make reservations by placing a call or by filling a form on their website!
Other Tours
Besides sportfishing, Fishing Adventures organizes various types of other tours such as Sunset Tour, Marine Life Tour, Water Taxi, Surf Tour, Snorkeling Tour, and Boat Tour.
Fishing Adventures strives to provide wonderful ventures and makes your Costa Rican holiday a great experience.
Contact Fishing Adventures
Location: Plays del Coco, Guanacaste, Costa Rica
Website: http://fishingadventurescr.com
Phone Number: +506 8994 7235
Email: helberth@fishingadventurescr.com
Facebook Page: https://www.facebook.com/fishingadventures
Fishing Adventures