Angry Marlin Sportfishing Charter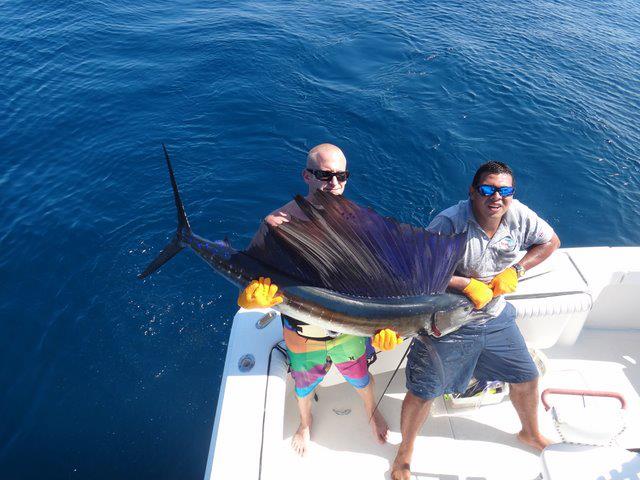 On your tropical holiday to Costa Rica, try out recreational fishing with Angry Marlin, a sportfishing charter located in Jaco. Angry Marlin Sportfishing Charter presents a grand fishing platform, impressive boats, and overall a great adventure to their clients. The company owns a number of excellent boats from 17 to 32 ft. The sportfishing trips are organized primarily in three areas; Los Suenos, Tambor and Puntarenas. These ports are considered to be consistent hot spots for blue water fishing in the Central Pacific region where you are bound to catch Sailfish, Marlin, Snook, Tuna, Dorado, Mahi Mahi, Snapper, Grouper, Wahoo, and many other popular sportfishing species. With Angry Marlin, a hookup is guaranteed. If you are not able to catch a fish on the trip, the charter will take you on another one free of any cost! They offer offshore and inshore charters; estuary, river mouth and backwater charters plus they make sure that the guests have the right amount of fun needed on the tour! Free round trip transportation to the hotel is also provided. At the end of the day, the tourists will be totally satisfied with the service. Reserve a trip at Angry Marlin to have a peaceful day of fishing and oceanic panoramas. Don't forget to bring some sunscreen, your shades and a camera to capture the happy moments!
Angry Marlin Sportfishing Charter lives up to your expectations and this is why it has gained a solid reputation. There are no hidden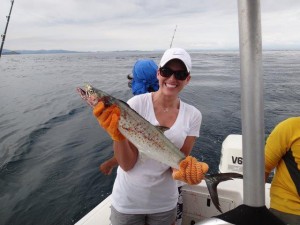 charges waiting to catch you off guard. You will be told about the rates up front and there is no extra fee for lunch, drinks, taxi rides, bait, or dock surcharges. You will only have to pay for Costa Rica's fishing license. Captain Jose of Angry Marlin has been shown on well known TV shows including The Outdoorsman which airs on NBC in USA. They company has also taken part in many tournaments and have won quite a few trophies!
Angry Marlin Sportfishing Charter has acquired a fleet of boats rigged with high quality electronics, equipment, radar, and fishing gear. Their boats are manufactured by Luhrs, Contender, OceanMaster, Aqua Sport, Trophy and Boston Whaler. The boats are; La Orca, a 30 ft boat that runs on 130 HP stroke engine. It offers a smooth and comfortable ride making the customers feel at ease. For a faster ride without giving up on comfort, take a trip on The Cabo 38 Express, a more flexible boat. Other boats are Contender 31 OPEN FISH, Perfect Alibi, and Wave Rider.
Sportfishing with Angry Marlin
Inshore Fishing 
Inshore fishing includes a Half Day or a Full Day Charter which involves a trip where you will fish for Roosterfish, Cero Mackerel, Cubera, Milkfish, Jacks, Grouper and Snapper. You will also have a chance to view lazy sea turtles, huge manta rays, friendly dolphins, and even whales! The company promises you a day filled with joyful moments and satisfaction! The trip offers a free transportation, snacks and drinks.
Full Day Offshore Fishing
In this fishing cruise, you traverse the rich ocean in search for massive Sailfish, Tuna, Dorado and of course, Marlins of different kinds. You can also change the route to go for inshore fishing for other species. The trip provides transportation back to the hotel, lunch, snacks, drink and cold beer.
Backwater and Estuary Fishing 
The adventurous trip involves fishing for Snook, Pargo, (Red Snapper), Corvina, and other species that flourish around the Mangroves and river mouths. You will also encounter crocodiles, monkeys, and a large flock of brightly colored tropical birds. The trip provides transportation back to the hotel, lunch, snacks, drink and cold beer.
Contact Angry Marlin Sportfishing Charter
Location: Jaco, Costa Rica
Website: http://angrymarlin.com/
Phone Number: (506) 2237-2953
Email: info@angrymarlin.com
Facebook Page: https://www.facebook.com/pages/Angry-Marlin-Sportfishing-Costa-Rica/103439646391933
Angry Marlin Sportfishing Charter