Sailing in Costa Rica
Costa Rica is a gorgeous tropical country featuring verdurous jungles,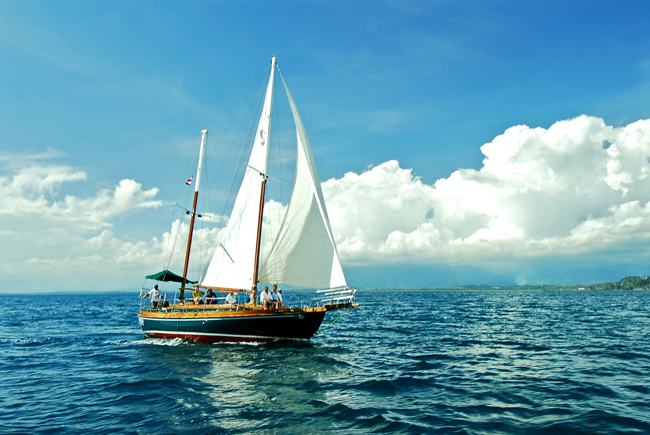 waterfalls, imposing mountains, rivers, mangrove swamps, biological diversity and clusters of white sand beaches along the Pacific Ocean and Caribbean Sea. The country is a wonderland for nature enthusiasts and sport lovers. Thousands of tourists travel to Costa Rica every year – some visit for a taste of its aquatic sport opportunities such as surfing, sportfishing, snorkeling, and scuba diving while others simply want to enjoy the nature and scenic ambiance. One amazing way to experience the shores and oceanic wonders of Costa Rica is to go on a sailing venture. Sailing in Costa Rica is a fabulous experience.
A Tropical Voyage
Sailing in Costa Rica means embarking on a greatest adventure of your life. Cruise the warm, azure waters, and enjoy the sublime vistas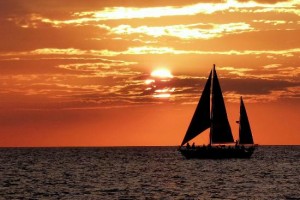 around you. There are many charters and companies that offer sailing tours alone or with other sport activities. Some of the agencies even allow their clients to navigate the boat, use electronics and learn about sailing and seafaring. The tour companies present with all sizes of vessels that can carry medium to large sized groups of people. For a very small group, light and fast catamarans can be used. Many charters include sportfishing, snorkeling, scuba diving and wildlife watching in their tour packages. Most of these trips are full day which provides customers a superb opportunity to witness the famous tropical sunset. You can enjoy snacks, delicious meals, fresh fruits and drinks on the expedition. Besides observing the sundown, tourists are subjected to breathtaking views of the rain forests, pristine beaches, hills, and wildlife right from the water
Where to Sail From?
Most of the coasts of Costa Rica offer a chance to embark on a superb sailing adventure. Drake Bay, located on the Osa Peninsula, is a popular departing port in the Puntarenas Province. Other departure points are Tamarindo in Guanacaste Province, Santa Rosa National Park, Ocotal and many more. Sailing from Santa Rosa National Park provides a great opportunity to observe some very impressive marine creatures and colorful flocks of tropical birds. Boats also depart from Punta Uvita Beach, situated on the southern Pacific coast, and the route involves trips of Marino Ballena National Park, Whale Tail Point, Ballena Island, Tres Hermanas Ilsets and Ventana Sea Caves. The tours are very exciting in which tourist can see various marine lives such as different kinds of whales, dolphins, sharks, sea turtles, giant manta rays, sting rays, deep sea fishes and various sea birds. Those of you, who are looking for a snorkel adventure as well, then join Tortuga Island and Ocotal sailing trips. The water around these two areas is crystal clear with plenty of fascinating sea life. Seasoned anglers and sportfishing enthusiasts will enjoy the sail as an opportunity to fish in peace. They can catch many offshore species like tuna, marlins, mackerels, doardo and mahi mahi. On the Caribbean side, Cahuita is a main port for sailing adventures.