Parrot Bay Village in Costa Rica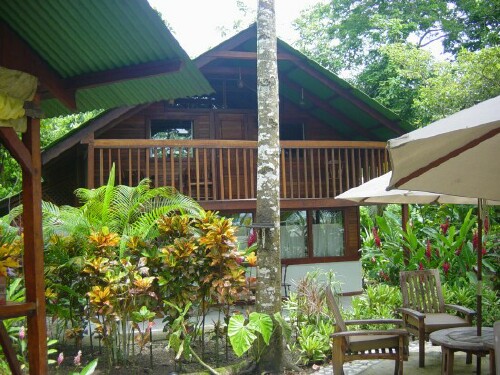 Parrot Bay Village is a sportfishing lodge standing over immaculate gardens. It is located right at the edge of Puerto Jimenez on the Osa Peninsula in Costa Rica. The resort is located just minutes away from the airport which is quite convenient for guests. The tropical village resort is situated amidst the sublime botanical gardens, mangroves, pristine beaches and the crystal clear ocean. The pretty gardens lure plenty of tropic birds like parrots and scarlet macaws and animals such as iguanas, snakes, monkeys and crocodiles. Parrot Bay Village is a superb place for those of you who are looking for a quiet nature sanctuary away from the hustle and bustle of the city. The resort offers a full personalized service with private lavish bungalows, an open air restaurant, a souvenir shop, and plenty of sport and nature activities like kayaking, surfing, sportfishing, snorkeling, hiking, diving and crocodile and bird watching. The village supports the preservation of wildlife of Costa Rica and encourages travelers to traverse the tropical jungles of the country. Parrot Bay Village promises their guests a vacation of tranquility and adventures.
Accommodations at Parrot Bay Village
Parrot Bay Village features seven private cabinas and two houses sprawling over the botanical garden. The resort also has an open air restaurant and a bar. The cabinas and houses are spacious, airy and air conditioned with a private bathroom, hot water supply and a wireless internet connection. The rooms are furnished with wood and tiles. Some of the cabinas are one level and are equipped with king size beds. Others have a single bed for additional person. There are also two story cabinas for larger groups. The houses named Casa Buena Vista are completely furnished and are encircled by scenic ginger gardens. The houses have a vast front porch from where guests can enjoy scenery. The lodge offers house keeping and daily laundry service.
Sportfishing with Parrot Bay Village
Parrot Bay Village is the only oceanfront jungle lodge in Puerto Jimenez which makes aquatic activities real easy for the guests! The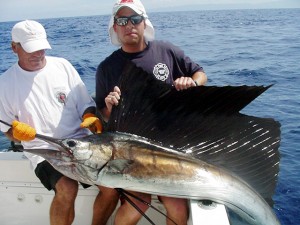 lodge arranges sportfishing charters to the Osa Peninsula where the water is flourishing with all kinds of game fish species such as marlins, tuna, swordfish, snapper, roosterfish, mackerel and the list goes on. Practice fly fishing, deep sea or coastal fishing and catch and release for non edible fishes with Parrot Bay Village. They have a professional crew who will make sure you have a safe and fun fishing voyage. During the trip, you may come across dolphins, whales, sharks, sea turtles, manta rays and a plethora of other sea creatures. The lodge also arranges other oceanic and terrestrial activities such kayaking, waterfall rappelling, hikes, horseback riding, surfing, tree climbing, mangrove kayak exploration, sunset cruises and lots of more charters! Furthermore, guests can enjoy a relaxing session of yoga and soothing massages!
Contact Parrot Bay Village
Location: Puerto Jimenze, Costa Rica
Website: http://www.parrotbayvillage.com/
Phone Number: 1-866-551-2003
Fax: 011-506-2-735-5568
Email: info@parrotbayvillage.com