Sportfishing in Limon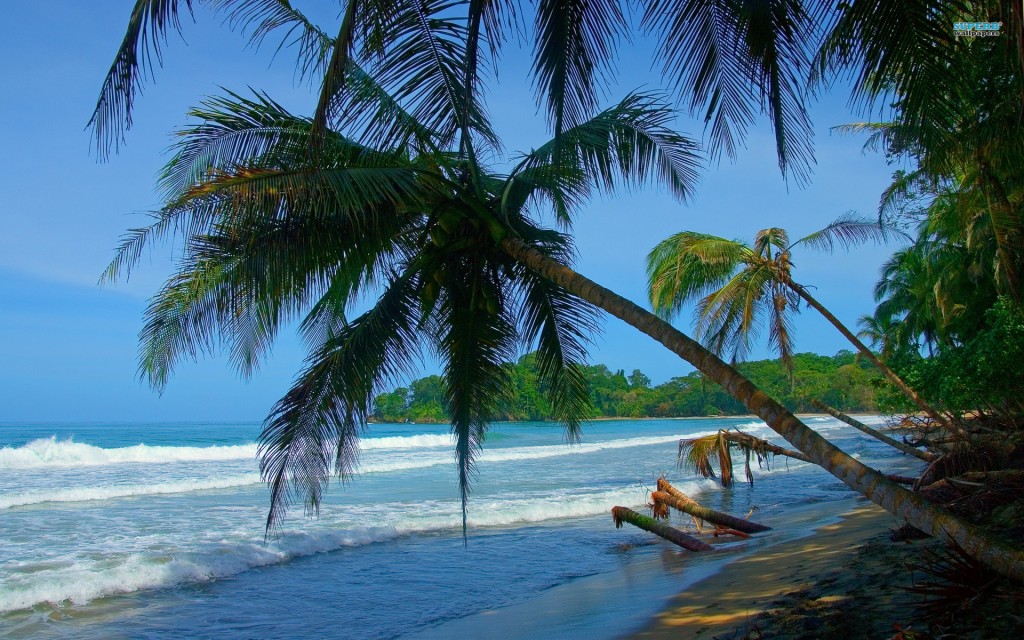 The Caribbean Coast of Costa Rica brings exclusive and mysterious things to mind. The popular culture has deemed Caribbean Sea to pirates, treasure hunts, mystical sea creatures and lots of such stuff. Although travelers will not find any pirates and hidden treasures on the Caribbean side of the country, but they will indeed find many interesting things to do and see. The fantastic nature, dense wildlife, opportunities for adventures and an amiable vibe of the region make the Caribbean Coast quite a hot spot for holidays. Limon Province is one of the provinces of Costa Rica, capital of the Caribbean coast, and features six counties, which include Pococí, Guácimo, Siquirres, Matina, Puerto Limón, and Talamanca. The districts have a casual blend of Caribbean and Costa Rican culture, plenty of sun kissed beach towns, sport opportunities, and an ideal set up for vacations.
Limon, a portal to the Caribbean, is a different world from the rest of Costa Rica. The city is a whimsical land of bright colors, quaint culture and a joyous bunch of people. Limon, unlike other parts, has a dominant Afro Caribbean culture. Travelers in Limon are pleased to find a very frank and easy environment that makes them feet at home. Passing through the olden streets of the towns, travelers will get a good glance at the golden period of the country. There are two ports for cruises taking the Caribbean route and a river port in Moin. To experience the cultural values, join the carnival that takes place in October when the whole city is out on the streets gushing with fun and energy.
Sportfishing in Limon
Where to Fish in Limon
The province of Limon is bordered by Nicaragua and Panama. Limon boasts a string of continuous coastlines, stunning beaches,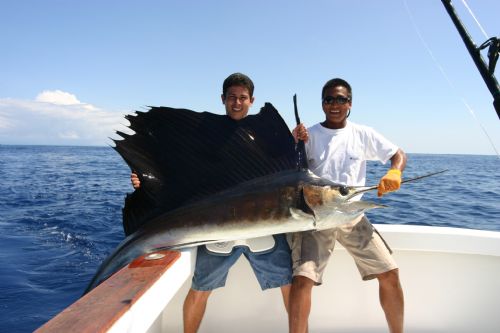 mangrove swamps, luscious tropical jungles, and intense wildlife. Many areas of Limon are protected and don't allow sport fishing, however in northern Limon sportfishing is really popular, mostly under the catch and release policy. The northern region is home to the famous Tortuguero National Park, Barra del Colorado, and Parismina. All of these places have incredible fishing platforms, sportfishing charters and accommodations. In Tortuguero National Park, visitors get a fabulous chance to explore the park, observe its fauna and flora and try out many sport opportunities. The park is almost a paradise for nature lovers. Barra del Colorado Refuge is the largest nature reserve in the country. It offers great sportfishing ventures throughout the year. Both marine water and fresh water fishing are possible. Parismina, located near the mouth of River Parismina south to Tortuguero National Park, is another superb fishing destination. It has a secluded location, a handful of luxury fishing resorts, fabulous climate, and numerous game fish. For a sportfishing enthusiast, who is also looking for a taste of lavishness, should visit Parismina.
Species Found in Limon
Plenty of mackerel, barracuda, and jack crevalle are commonly found inshore while marlin, sailfish, types of tuna are also found in abundance in the Caribbean Sea. Numerous Atlantic snook and tarpons are caught in the rivers. Peaks season for tarpon fishing is from January to June and for snook, it is from September to December. In the rivers of the Barra del Colorado, fish such as the bluegill, machaca and rainbow bass are easily found throughout the year. Catch fishes, enjoy the nature and have a fine time in the Caribbean.
Limon – Sportfishing in The Caribbean Coast of Costa Rica