The Nicoya Peninsula – A Tropical Vacation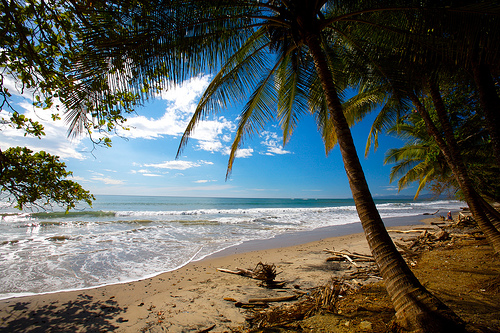 The Nicoya Peninsula is a largest peninsula of Costa Rica located on the Pacific coast. It is separated from the mainland by the gulf of Nicoya. The secluded city has two large provinces: Guanacaste in the northern region and Puntarenas in the southern side. The town has a string of glittering white sand beaches, luscious scenery, and numerous opportunities for aquatic and terrestrial sports. In the last few years, NicoyaPeninsula has become a very popular destination for tropical holidays among backpackers, families, sport and nature enthusiasts and couples. Water activities like snorkeling, surfing, scuba diving, sportfishing, deep-sea fishing, sea kayaking, whale watching, and sailing lure thousands of people from all over the world annually. It has an idyllic setting of ocean and beaches with a verdurous tropical jungle on the background. Along with all these natural blessings, there are imposing mountains, waterfalls, nature reserves and not to mention a notable collection of wildlife. Its popularity increases even more due to certain unique features which include mysterious underground caves, excellent surfs, exotic tropical birds, animals and marine creatures. Moreover, guests don't have to worry about their stay as there are various kinds of accommodations and restaurants spread all over the peninsula.
Water Activities in NicoyaPeninsula
Sportfishing and Sailing
Most of the towns in the Southern Nicoya Peninsula have various sportfishing charters that will take you on a fishing venture. Popular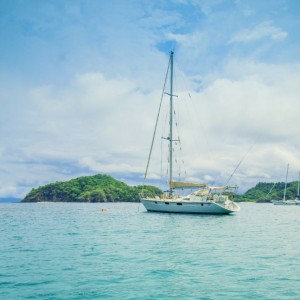 fishing platforms are located in Montezuma, Mal Pais, Tambor, Cabuya, and Manzanillo. Pacific game fish species like wahoo, doardo, red snapper, mahi mahi, roosterfish, marlin, yellowfin tuna, mackerel, snook, amberjack and numerous more are found in abundance in the waters surrounding the peninsula. Practice spearfishing, fly fishing, catch and release, and other techniques with a veteran fisherman. Tourists can combine their sportfishing adventure with sailing. Fish, observe sea life and witness some impressive moves of jumping manta rays, plunging whales and cheerful dolphins. Later relax and enjoy the peaceful cruise on the Pacific while sipping on a cocktail.
Scuba Diving and Snorkeling
Scuba diving and snorkeling are the most unique and fun water sports. When the water visibility is good, you can observe a brilliantly colored and magical scene before your eyes. The underwater creatures and their ways are just mesmerizing. Diving and snorkeling in crystal clear tropical water surrounding the NicoyaPeninsula will be an absolutely fabulous adventure. Normal visibility range is usually 30 to 50 feet particularly during the dry season which is from December to April. Have a great time watching the large schools of manta rays, spotted eagle rays, stingrays, dolphins, whales, tuna, angel fish, sea turtles, parrot fish, sea horses, octopus, white tip sharks, needlefish, starfish, frog fish and hundreds of more creatures amidst the coral reef, underwater caves and rock formation.
Surfing
Surfing is very popular in Costa Rica. Hermosa and Santa Teresa, beach towns in NicoyaPeninsula, are considered to have excellent surfs and tide pools. The beaches are highly recommended to surfers who will find these waves a perfect challenge! In The Nicoya Peninsula have a tropical vacation of your dream.
The NicoyaPeninsula – A Tropical Vacation