Activities in Jaco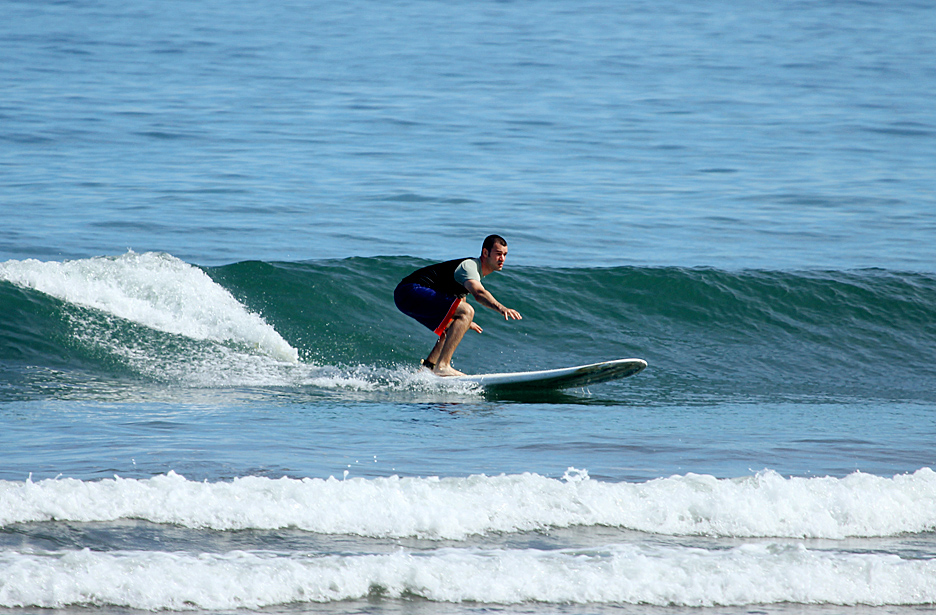 Jaco is a coastal town on the Central Pacific coast of Costa Rica in Puntarenas Province. The city has a warm and humid climate with distinct dry and wet seasons. Lying by the shoreline, Jaco is blessed with a covey of pristine white sand beaches, imposing mountains, and a diverse wildlife.
The neighboring beach towns, Herradura and Playa Hermosa, join Jaco to the north and south respectively. About 15 miles north to Jaco, Carara National Park is situated which is renowned for having one of the world's largest populations of Scarlet Macaws. The tropical city is just two hours drive away from San Jose's airport. Besides aircraft, shuttles, public buses and rental cars can also be used to travel to Jaco. On your way to the town, do stop by the bridge over Tarcoles River which is one of the major spots for observing crocodiles in Costa Rica. Jaco is quite small and tourists can see the whole town within one day. However, it is recommended that guests spend a few days to explore the city. There are plenty of quaint shops, private beach spots, mountains and many activities to do, especially water sports. Tourists can also visit Manuel Antonio National Park which is only an hour drive away from Jaco. In Jaco, surfing, boogie boarding, scuba diving, snorkeling and sportfishing are extremely popular among the tourists as well as the locals. There are various accommodations ranging from vacations houses, hotels to lodges and bed and breakfasts suiting all sorts of budgets. Restaurants, sodas, bars and night clubs are quite fantastic.
Sportfishing in Jaco
Jaco is one of the prime spots for recreational fishing in Costa Rica. Whether you are a veteran fisherman or a newbie, you will find sportfishing in this beach town very adventurous and productive. There are numerous charters that organize sportfishing tours in their own vessels and boats. The cobalt blue water of Central Pacific region is rich with minerals and has exuberant marine species. The companies are run by experienced staff that will surely make your fishing venture unforgettable. Go fishing during the right season and there is a hundred percent chance you will catch a handful of game fish. Popular offshore species are yellowfin tuna, sailfish, dorado, mahi mahi, blue, black or striped marlin while popular inshore species are large rooseterfish, snook, and snappers. Along with sportfishing, tourists can also have a fine time observing dolphins, whales, giant manta rays, sea turtles and even sharks during the cruise.
Surfing and Boogie Boarding in Jaco
Jaco is a focal point for surfing and boogie boarding in the Central Pacific coast. It is most definitively one of the best surf spots in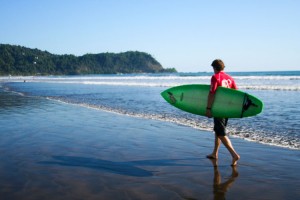 Costa Rica offering consistent year round surfs. The beaches are steep with superb swells from almost all directions. Even though the area attracts plenty of people, there are still many uncrowded peaks at the beach so one can enjoy surfing peacefully without any hassle. The surfs in Jaco are not as challenging as surfs in Playa Hermosa that makes it quite suitable for newbies and inexperienced surfers. Moreover, people can rent the gear and boards from one of the many shops in a fairly low price!
After all the fun and activities, have a relaxing time on the beach and enjoy a basketful of picnic!
Jaco